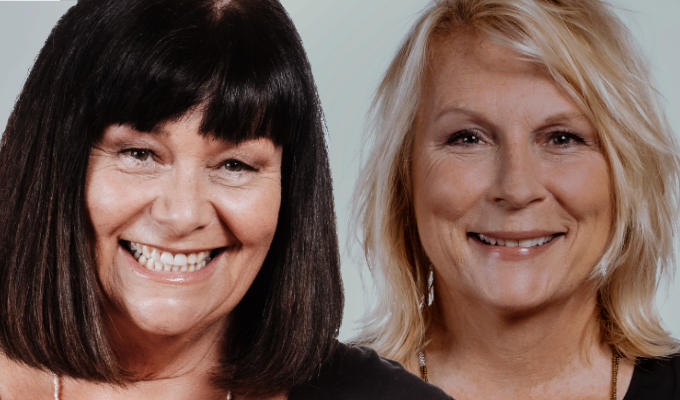 Dawn French and Jennifer Saunders unite for new BBC comedy
Dawn French and Jennifer Saunders star in new BBC comedy, What Ever Happened to Baby Jane Austen?
In the one-off, to air on Radio 4 over Christmas, French plays a Booker-winning literary novelist and Saunders her sister, a glamorous Hollywood movie star.
The siblings have avoided each other for decades but, when the latter returns to Britain to promote her autobiography Kiss And, the two are forced together once more and old jealousies rise up.
French And Saunders recently reunited for a new podcast, Audible's Titting About, and earlier in the year appeared together in the latest movie adaptation of Agatha Christie's Death on the Nile, directed by Sir Kenneth Branagh. That was their first professional reunion in four years, since the Ab Fab film, in which French made a cameo as a talk show host.
Impressionist Alistair McGowan also stars in What Ever Happened to Baby Jane Austen?, which will air at 6.30pm on December 29, playing 'all the men'
The script has been written by veteran comedy writer David Quantick, whose credits include On The Hour, Blue Jam, TV Burp and Veep.
French will also be joining Fi Glover and Jane Garvey for a festive edition of their Fortunately... podcast, which will also air on Radio 4 on Christmas Day.
Published: 30 Nov 2020
What do you think?