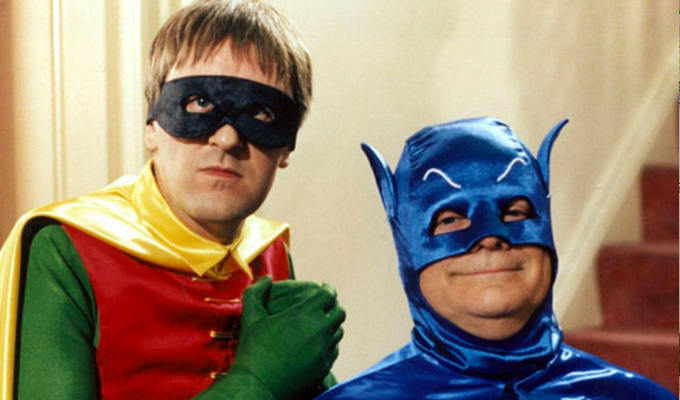 Comedies dominate best of Christmas TV
The importance of comedy has been revealed in a new survey of the best Christmas TV moments of all time.
All but one of the top ten moments comes from a comedy programme, with the Batman and Robin scene from Only Fools and Horses at No 1.
The highest-ranking non-comedy moment is Stacy and Max's affair revealed on the 2007 edition of Eastenders, at No8, beating the soap's classic moment of Den serving Angie with divorce papers from the 1986 Christmas Day episode, which made No11.
The full top 10, according to the survey conducted by streaming service Britbox, is:
1. Del Boy and Rodney as Batman and Robin (1996)
2. Morecambe And Wise's Singin' In The Rain (1967)
3. Geraldine Granger eats four Christmas lunches in the Vicar Of Dibley (1996)
4. Father Ted gets lost in the lingerie section of a department store (1996)
5. Nessa proposes to Smithy in Gavin & Stacey (2019)
6. Stacey reveals pregnancy in the same show (2010)
7. Alice Tinker's Virgin Mary in labour during the Dibley Nativity show (2004)
8. Stacy and Max's affair revealed on EastEnders (2007)
9. Denise gives birth in the Royle Family (1999)
10. Ebenezer Blackadder vows to become less charitable in the sitcom's Christmas Carol special (1988)
Published: 24 Nov 2020
What do you think?