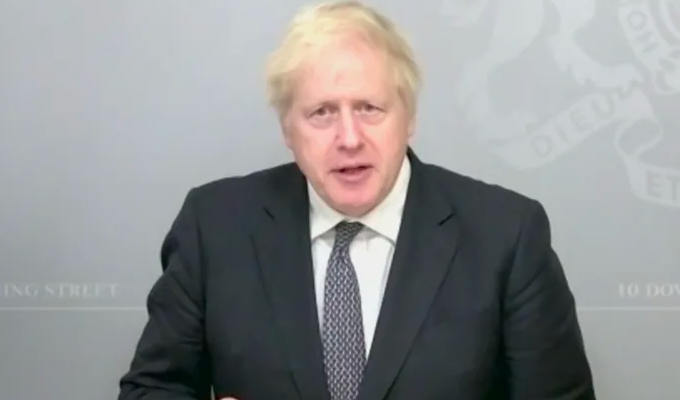 Comedy venues allowed to reopen next week
Some comedy venues shuttered since the start of the month will be allowed to reopen on December 2 under new rules Boris Johnson confirmed today.
The nationwide lockdown will across England will end next Wednesday, with the country reverting to a new regional tiered system.
However restrictions for each level have been tightened compared to pre-lockdown rules.
Now all hospitality venues, including pubs, bars and comedy clubs in tier two will have to close unless they could operate as a restaurant, serving a 'substantial meal' to customers.
And in areas under tier three restrictions, all indoor entertainment venues will be told to close completely.
However, details of which tier every region of the country will be placed into are not expected until Thursday at the earliest. The decision will be based on case numbers and their trends.
'We expect more regions will fall, at least temporarily, into higher tiers than before,' the Prime Minister said in a statement to the Commons delivered via Zoom from his self-isolation in Downing Street.
As widely leaked over the weekend, last orders in all pubs will remain at 10pm, but customers will have an extra hour to drink up. Social distancing measures, including limiting the size of audiences, will remain in place.
All shops, gyms and leisure centres will also open in all three tiers from next Wednesday.
The 'rule of six' will return for socialising, but in tiers 2 and 3 mixing of households indoors will still be banned. These rules are expected to be relaxed for a few days over Christmas.
Julian Bird, chief executive of the Society of London Theatre and UK Theatre, said: 'Today's announcement of new restrictions for performing arts venues in all tiers has shaken an already fragile sector.
'Closure of venues in tier 3 areas will mean cancellation of pantos and other shows, risking organisations' long-term survival and leaving theatre freelancers adrift with no compensation.
'The capacity constraints in tiers 1 and 2 will lead to financial problems for venues and disappointment for audiences. It is unclear why these have been instituted in a sector with no known spread of the virus.
'As ever, we remain committed to working with Government to secure the survival of our world-leading theatre sector.'
Speaking about promising results of vaccine trials, Mr Johnson said: 'For the first time since this wretched virus took hold we can see a route out of the pandemic,' adding that 'the scientific cavalry is in sight'.
But he warned: 'What we don't want is to throw caution to the winds.'
MPs will vote on introducing the tougher three-tier system later this week, but it is almost certain to be passed.
Published: 23 Nov 2020
What do you think?