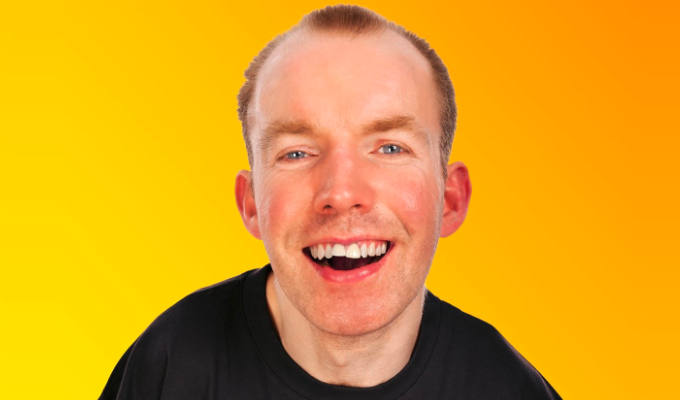 Radio 4 showcases disabled comedy talent
The week's best comedy on TV and radio
Sunday November 22
GHOSTS: The first series of the delightful ensemble BBC comedy gets a repeat airing on Gold, starting today. Gold, 6.30pm
THE WINDMILL GIRLS AND BOYS: A documentary about those who performed at the Windmill Theatre - whose doors never closed, and whose strippers 'never clothed'. As well as the girls, who had to remain perfectly static under the censorship laws, comedians including Jimmy Edwards, Tony Hancock, Spike Milligan, Harry Secombe, Peter Sellers and Bruce Forsyth cut their teeth in front of audiences who weren't exactly there for the comedy. Talking Pictures TV, 1.05pm
THE COMEDY STORE: This five-part series looks at the history of the The Comedy Store in Los Angeles, which over the past 47 years has launched the careers of a huge array of stars. It features with never-before-seen footage and interviews with some of the biggest names in comedy. The opening episode looks at the venue's founding generation in the 1970s, including the likes of Richard Pryor, David Letterman, Jay Leno and more. Sky Documentaries, 9pm
Tuesday November 24
EARWIG: This new naturalistic sketch show was written by Brian Dooley, who created TV sitcom The Smoking Room, and was recorded on location to sound as if the microphones had picked up snatches of overheard conversation. The cast are Debbie Chazen, Nimisha Odedra, Nathan Bryon, Jason Forbes and Duncan Wisbey – and there's a preview below. Radio 4, 6.30pm

THE THIRTEEN MILLION CLUB: This show, whose title refers to the number of people in the UK who identify as having a disability, brings together a diverse line-up of disabled comics: Jess 'Touretteshero' Thom , TanyaLee Davis, Don Biswas, Jamie McDonald, and MC Lost Voice Guy. Radio 4, 11.30pm
Wednesday November 25
TUDUR'S TV FLASHBACK: Comedian Tudur Owen returns to delve into the BBC archives in search of the funniest television moments on a range of new topics, including the relationship between men and women in Wales, transport, nature and the alternative side of life. BBC One Wales, 7.30pm, then iPlayer.
Thursday November 26
COMEDY LEGENDS: Eric Sykes is the subject of this week's retrospective. Starting his career by writing and working alongside some of the greats - including Spike Milligan, Tony Hancock, and Tommy Cooper - Sykes soon became a star in his own right with a string of successful BBC comedy series alongside Hattie Jacques. Sky Arts, 9pm
Friday November 27
BELUSHI: This new feature-length documentary about the life and times of John Belushi, features interviews with the likes of Penny Marshall, Jim Belushi, Lorne Michaels, Chevy Chase, Dan Ackroyd, and more. It covers his burning comedy talent as well as the wild life that lead to his death on March 5, 1982, after being injected with a mixture of heroin and cocaine, at the age of 33. Sky Documentaries, 9pm.

HAVE I GOT NEWS FOR YOU: Jo Brand hosts with guests Reginald D Hunter and ITN newsreader Charlene White. BBC One, 9pm
Saturday November 28
THE WHEEL: Michael McIntyre hosts this new game show. BBC One, 8.30pm
THE JONATHAN ROSS SHOW: Married comics Jon Richardson and Lucy Beaumont are among the guests. Read about the return of their semi-autobiographical Dave show here. ITV, 9.35pm
Published: 22 Nov 2020
What do you think?