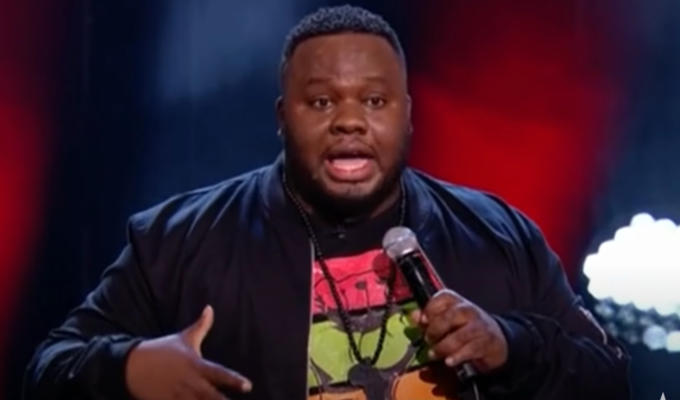 Ofcom rejects complaints against Nabil Abdulrashid
Ofcom has rejected more than 3,000 complaints about the material comedian Nabil Abdulrashid performed on Britain's Got Talent.
The watchdog today revealed than 991 people contacted them over his semi-final appearance on October 3, with 2,196 more getting in touch the following week.
However, after assessing the complaints, the regulator said it would take no further action, with a spokesman explaining: 'The comedian's satirical take on his life experiences as a black Muslim was likely to have been within audience expectations.'
During the show, the South London comic said: 'We just tell jokes about our lives because they matter - right?'
And in his final appearance he joked about the 'snowflakes' who complained, saying: 'To be honest I'm shocked that many of them know how to write.
'They sent in thousands of angry letters. Hopefully if I annoy them today they can progress on to words.'
He later tweeted: 'I'm just happy I've kept workers at Ofcom from being made redundant. I'm a hero and should be appreciated for my contribution to the economy. @Ofcom you're welcome.'
Here's his performance in the final:
Published: 26 Oct 2020
What do you think?