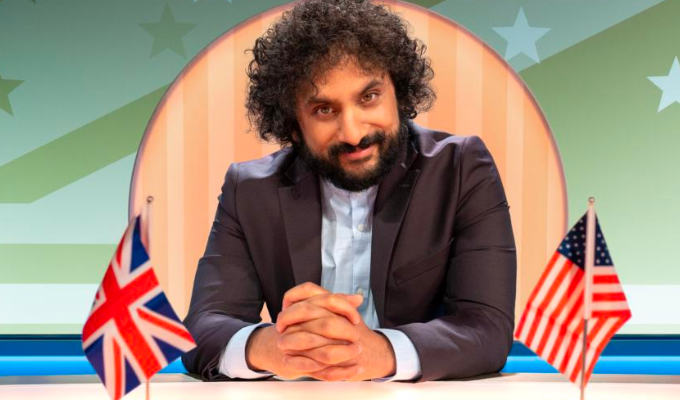 Goodbye America
Quibi – the streaming service that introduced Nish Kumar to America - is shutting down.
The short-form platform launched just six months ago with £1.3billion of funding and the backing of long-term Disney boss Jeffrey Katzenberg.
But despite attracting such star names as Jennifer Lopez, Reese Witherspoon and Steven Spielberg, it failed to find an audience.
Some blame has been put on the fact that its offering of videos of less than ten minutes was primarily aimed at commuters, a market that has been decimated by the coronavirus pandemic. Other observers say technical limitations and a lack of demand for paid-for short-form videos were a factor.
Katzenberg said: 'The world has changed dramatically since Quibi launched and our standalone business model is no longer viable. I am deeply grateful to our employees, investors, talent, studio partners and advertisers for their partnership in bringing Quibi to millions of mobile devices.'
Mash Report presenter Kumar has hosted the twice-weekly topical show Hello America on Quibi since August, with the initial 26-episode commission set to expire soon anyway. Below is the latest in full
Other comedy programmes on Quibi included rebots of Reno 911! and Punk'd.
The platform will remain online while operations are wound down.
Published: 22 Oct 2020
What do you think?