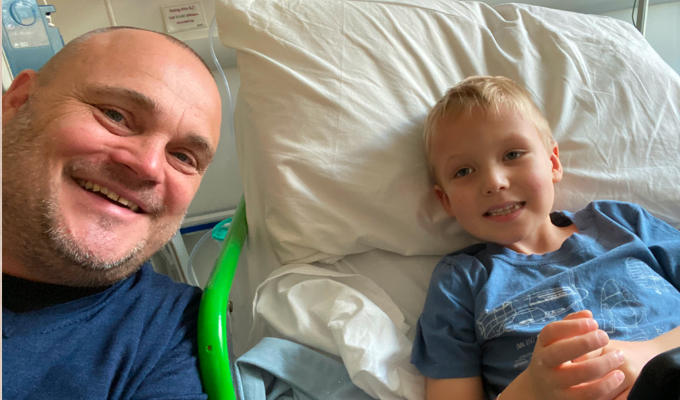 Charity award for Al Murray
Al Murray has won a major charity award for his work encouraging people to register as blood stem cell donors.
The comic took up the cause after his six-year-old nephew, Finley, was diagnosed with a rare and aggressive form of childhood leukaemia. His only chance of survival is to have a blood stem cell transplant, but donors are hard to find; there are millions of possible tissue types so it is hard to find a match and requires a huge database of volunteers.
Murray has now won the Third Sector Award for 'celebrity charity champion' for his work on encouraging potential donors to sign up.
He has appeared on shows including Good Morning Britain, The Victoria Derbyshire Show, Sky News, Talk Radio and Talk Sport, as well as writing columns for The Sun and The Sunday Times in aid of the stem cell charity DKMS.
Registering to be a possible donor is easy enough to be done at home via a swab, and Murray credited with attracting more than 20,000 requests for the kit in a single day – a number that grew to 30,000 over the next two days.
DKMS estimates that the Pub Landlord comedian has found potentially lifesaving donors for at least 70 people.
Judges for the Third Sector Awards called his work 'a truly inspiring achievement', adding: 'It's amazing to hear the number of people Al Murray got to register in a single day.'
Runner-up was medic turned comedian turned bestselling author Adam Kay for his work with The Lullaby Trust.
Full details of what it all entails, and how to register as a donor, are here.
Published: 8 Oct 2020
What do you think?