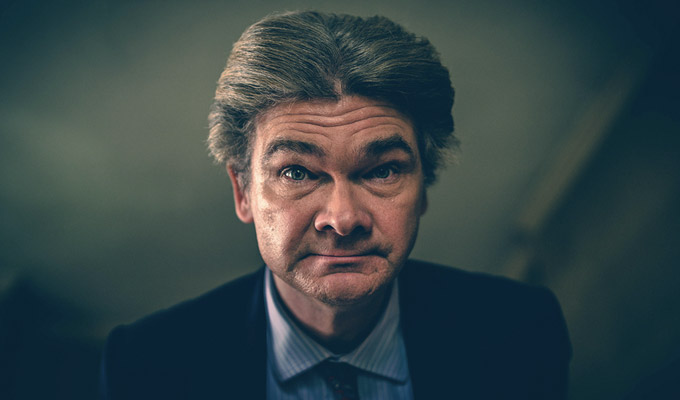 The present of Christmas Ghosts
BBC One is making a Ghosts Christmas special.
The news comes just before the second series of the hit comedy returns for a six-part series tomorrow.
Co-creator Simon Farnaby, pictured, broke the news in an interview to promote the new season.
He revealed that in the festive episode 'we get to find out about [the] home life' of his character Julian, a Tory MP who literally died with his trousers down.
'He even learns a couple of lessons about life.,' Farnaby added. 'Part of the joy of the show is to learn to value life and think about what happens when it's not there any more, what that means and the people you have left behind.'
In another interview, Farnaby also spoke about filming with a large cast just days before lockdown hit.
He told Metro: 'We're gonna be the last multi-character comedy ever made. The Christmas special has a lot of people. We have a cast of about 20 or 30. 'It was almost as if we knew it was coming.'
He created the show with Mathew Baynton, Martha Howe-Douglas, Jim Howick, Laurence Rickard and Ben Willbond, who all play ghosts and who previously made Horrible Histories and Yonderland together
Published: 20 Sep 2020
What do you think?