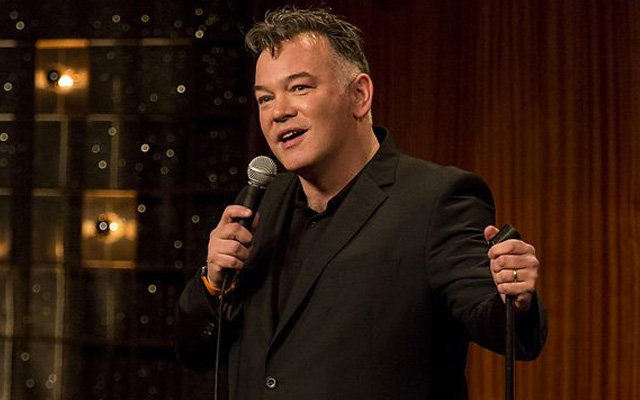 Stewart Lee routine becomes a dance track
One of Stewart Lee's routines has been made into a dance track by Asian Dub Foundation.
The fusion band's latest track, Comin' Over Here, samples the comic's sarcastic takedown of Ukip's anti-immigration stance, as performed on his BBC show Comedy Vehicle in 2014, as its lyrics. It even includes lines from the Anglo-Saxon poem The Wanderer, which Lee learned while a student in Oxford
The track comes from Asian Dub Foundation's new album, Access Denied, which comes 25 years after their landmark debut, Facts and Fictions.
The band say they are aiming to 'reclaim the rhetoric from incompetent political figures and rally against divisive anti-immigrant sentiment.
Lead guitarist and co-founder Steven Savale said: 'Music works viscerally. This is not defeatist music. It's not a lock-yourself-away-from-the-world music. It taps into the hedonistic urge to dance and party. But it has this sense that your dancing and partying against the way things are.'
Lee is in eclectic company on the album, that also samples Greta Thunberg and involves collaborations with Palestinian EDM group 47Soul, Chilean vocalist Ana Tijoux and beatboxer Dub FX.
Comin' Over Here has wowed at least one critic - Lee's nine-year-old daughter, who told him: 'Most of the things you are involved in are awful and I have to turn them off straight away, but this is really good. They have made it sound as if you are cool.'
The album is available here - while the track is below.
And here is the original routine:
Published: 18 Sep 2020
What do you think?