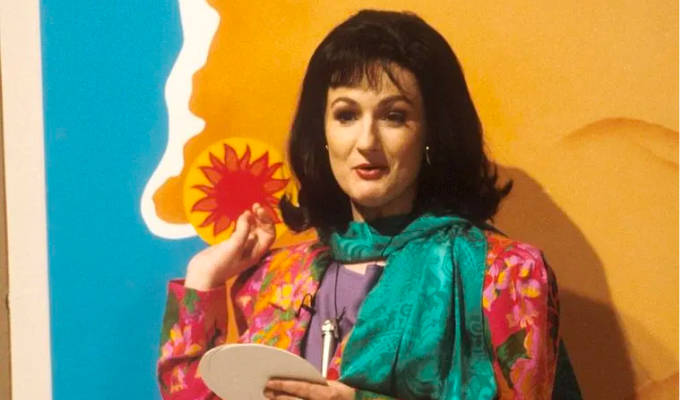 Fast Show stars pay poignant tribute to Caroline Aherne
The cast of The Fast Show have paid poignant tribute to their co-star Caroline Aherne in new retrospective marking 25 years since their sketch show debuted.
In the series, the late Royle Family creator played characters including 'Scorchio' weathergirl Poula Fisch, schoolgirl Janine Carr and motormouth Renee, talking non-stop to her taciturn husband Roy.
In the most heartbreaking scene in the new programme, John Thomson reprises the role of Roy, sitting alone on a sofa, silent for several long seconds, glancing sadly at the empty space where his wife should be.
Series co-creator Paul Whitehouse told The Mirror: 'Let's say the spirit of Caroline imbued us all with that idea. She would have laughed at the sadness of it. She'd have loved it.'
In the programme, Just A Load Of Blooming Catchphrases, all her former co-stars paid tribute to Aherne.
Mark Williams described her death from lung cancer in July 2016, at the age of just 52, as 'heartbreaking, just heartbreaking'.
Simon Day said: 'She was the most talented of everyone. She had a real, proper, waspish wit.'
Thomson added: 'She spoke her mind brilliantly. If she'd didn't like something, like other comedy on the telly rated by the press and the public, she'd go, "What's all the fuss about? It's shite."'
And Arabella Weir described her talent: 'You'd have no notion that she was on her way to saying something funny… but was beguiling and totally disarming.'
Charlie Higson, who created the series with Whitehouse, said: 'Caroline was a brilliant character actress and a brilliant writer. She was a great miniaturist - she could really dig in and do something in just two or three lines.'
Becoming emotional as he looked at old photos of his co-star he added that Janine 'sort of morphed into the Royle Family. I was so pleased for her when she got her own series.'
The Fast Show: Just A Load Of Blooming Catchphrases is on the Gold channel at 9pm on Saturday.
Published: 25 Aug 2020
What do you think?