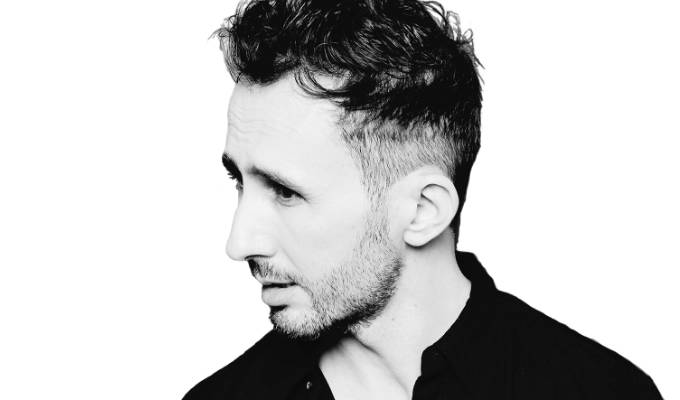 The only show on the Edinburgh Fringe?
At least one comedy event is to take place in Edinburgh this August.
Yesterday, Scottish First Minister Nicola Sturgeon announced a relaxation of Covid regulations permitting outdoor performances. And within hours, stand-up Nathan Cassidy unveiled his plans to perform a solo show in the courtyard of the Three Sisters pub in Cowgate - usually the main hub for hundreds of Fringe performances in the Free Festival programme.
His show will take place at 5pm on Monday, the first day outdoor gigs are permitted in Scotland with physical distancing, enhanced hygiene and restricted numbers.
Cassidy previously claimed the honour of staging the first English solo comedy gig after lockdown with a performance at the Buxton Fringe in Derbyshire last month.
He describes the show he'll be performing in Edinburgh, Observational, as 'an uplifting true story' adding: 'It couldn't be a better time to do it, giving some laughs and hope to people as they emerge from lockdown.
'It was great to be the first live UK comedy show after lockdown at the Buxton Fringe, and to be the first (and maybe only) live comedy show at the Edinburgh Fringe 2020 would be a great thrill and privilege.'
The show is being presented by the Laughing Horse Free Festival, with donations at the end of the show.
Arthur Smith previously announced that he would be the only comedian at the Fringe, leading a version of his traditional offbeat walks through Edinburgh, but later had to drop his plans as they breached Covid guidelines.
Sturgeon yesterday announced that, as anticipated, some outdoor live events would be able to go ahead from Monday – but also gave councils new powers to crackdown on pubs that flouted the guidelines.
She said: 'I hope the re-opening of some services will be welcomed because we know it is essential to reduce the economic harm this virus is doing, but I hope people will also understand why, as we try to open services and keep them open, we must take firm action when rules and guidance are not being complied with.
'Two major risk factors have stood out in reports of recent clusters and these are indoor hospitality - including bars and restaurants - and social events and gatherings in people's homes.
'I am grateful to all of the many pubs, restaurants and cafes who have gone to great lengths to stick to our rules, but we know not all hospitality businesses have implemented the guidance effectively. We therefore intend to strengthen the power of local authorities to act in these circumstances.'
• A new survey has found that 52 per cent of British adults have not yet been to a pub or bar since lockdown started, despite it being possible to do so since the beginning of July. Almost a quarter of people felt the pandemic could even kill off the pub industry, according to the research by Perspectus Global,
Published: 21 Aug 2020