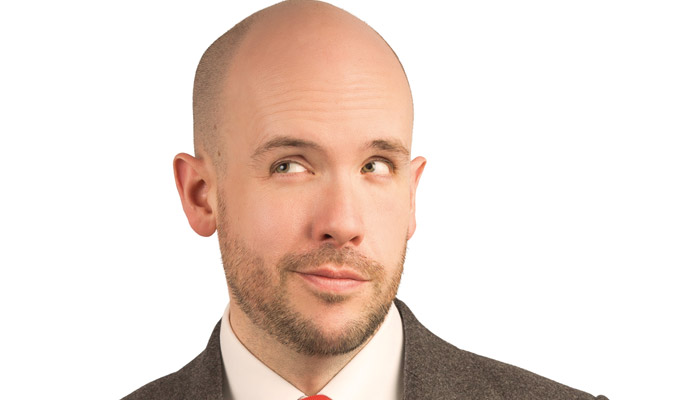 Tom Allen writes his memoirs
Tom Allen has written his autobiography.
No Shame will be published in November and is described as 'a very funny, candid and emotional ride of a memoir by one of our most beloved comedians'.
The title comes as Allen's profile rises as co-host of Bake Off The Professionals, as well as The Apprentice: You're Fired and countless panel-show appearances.
He said: 'Finally! A chance for me to talk about myself! But seriously, I've always wanted to write a book about feeling different to the world around me.
'Growing up in the London suburbs I felt eccentric and unusual and like an outsider, and now, living as a gay person, there are moments when I still feel self-conscious and still find myself dealing with shame at times. I wanted to write about it to make people laugh and to maybe let other people - gay or not - feel less weird after all.'
Publisher Myfanwy Moore from Hodder Studio said: 'I am so excited to be working with the utterly delightful and hilarious Tom Allen. His book No Shame is an emotional ride that will surprise, entertain and move the reader in equal measure. He is an honest and warm writer whose tales about his schooldays, family, and his own personal negotiating of the gay dating landscape are written with truth and love.'
The blurb says: 'In these hilarious, honest and heartbreaking stories Tom recalls observations on childhood, his adolescence, the family he still lives with, and his attempts to come out and negotiate the gay dating scene. They are written with his trademark caustic wit and warmth, and will entertain, surprise and move you in equal measure.'
Order the title here.
Published: 2 Jul 2020
What do you think?