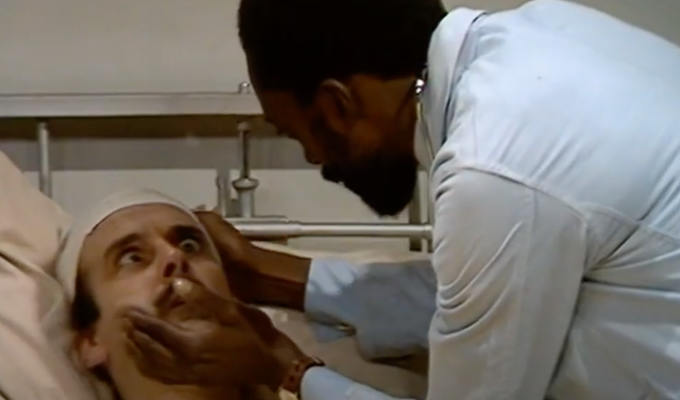 Fawlty Towers actor Louis Mahoney dies at 81
Louis Mahoney, who played the doctor in the Fawlty Towers episode The Germans has died at the age of 81.
His agents Waring and McKenna announced the news on Twitter, saying: 't is with great sadness that we announce the passing of our wonderful client, Louis Mahoney. Louis paved the way for many actors who followed: a lifelong activist and champion of antiracism. His warmth and good humour will be sorely missed. A celebration of his life will follow.'
Born in The Gambia, West Africa in 1938, he moved to the UK in 1957, swapping a career in medicine for acting.
He also appeared alongside Tom Baker in the Doctor Who adventure Planet Of Evil, in Richard Attenborough's Cry Freedom in 1987 and Captain Phillips in 2013.
Lenny Henry, tweeted: 'God bless Louis - we worked together on Delbert Wilkins shows in the late Eighties: he was very elegant, smoked roll ups and liked a glass of wine.
'He always wanted to rehearse to get things just so. He was a calm presence on set and worked hard. Louis was a real gent. R.I.P.'
In The Germans, which aired in 1975, Mahoney played Dr Finn who treats both Prunella Scales's Sybil for an ingrowing toenal and then John Cleese's Basil for concussion after he's accidentally knocked out by Manuel.
Fawlty then checks himself out of the hospital and returns to the hotel despite his wooziness, which cause him to make the inappropriate war references to the German family staying there.
The episode was briefly taken off streaming services because of the strong racist language used by long-time hotel resident The Major, but later reinstated with a note warning of the attitudes expressed.
Published: 30 Jun 2020
What do you think?