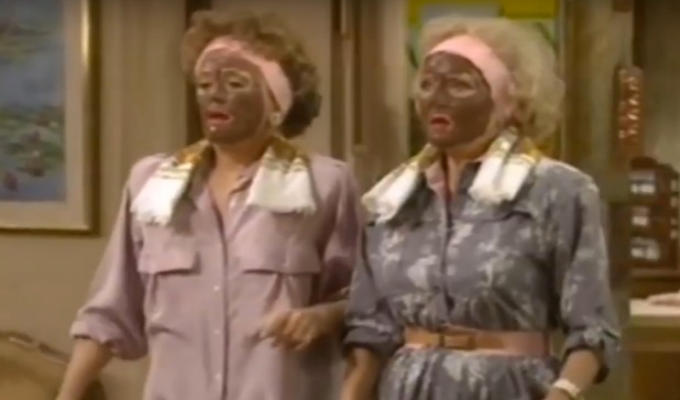 Golden Girls 'blackface' episode dropped
The Golden Girls has become the latest comedy to be removed from streaming service because of a blackface joke.
A 1988 episode of the long-running sitcom has been dropped from US platform Hulu.
In it, stars Betty White and Rue McClanahan apply a mudpack to their face, and when they meet a black family say: 'This is mud on our faces, we're not really black.'
The move came at the request of the comedy's distributor, Disney-ABC, Hollywood website Deadline reports.
It follows the removals of blackface scenes and episodes in 30 Rock, Community and The Office.
And white actors will no longer voice black and Asian characters on The Simpsons and Family Guy, it has been announced.
Published: 28 Jun 2020
What do you think?