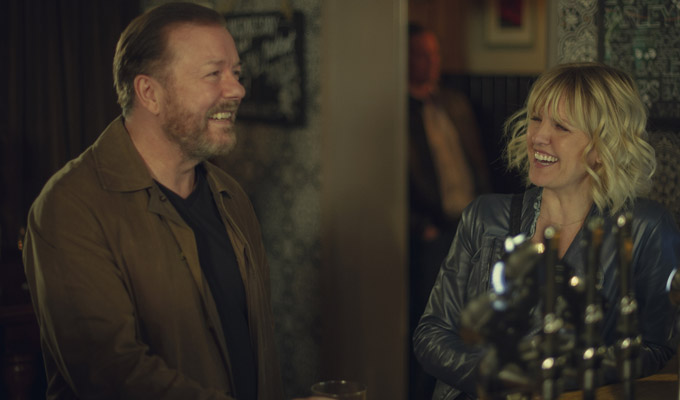 No series 4 for After Life
Ricky Gervais says he will bring After Life to an end after the forthcoming third series – whatever fans and Netflix want.
The comic last month signed a deal with the streaming giant for another run of the dark comedy in which he plays a journalist coming to terms with the death of his wife from breast cancer.
But he says that will be the end of it
Quoted in The Sun, Gervais said: 'I've already made my mind up, there just won't be a fourth. You never say never but you put those things out there to make you remember because it's tempting, it's very tempting.
'Studios are tempting, the audience are tempting… The audience think they want another one but they don't know, they're not sure, so you've got to be careful.'
All of Gervais's comedies have run for two seasons, except Life's Too Short, which lasted only one.
But he said he was persuaded to make a third series of After Life because he had created 'so many strong characters. I'd say there are six characters that could have their own sitcom… we haven't gone in depth with a lot of these characters.'
Gervais got a reported £5million for the third series as part of a deal that also included stand-up specials.
The show's co-stars include Tom Basden, Tony Way, Diane Morgan, Mandeep Dhillon, Kerry Godliman, Ashley Jensen and Roisin Conaty.
Published: 23 Jun 2020
What do you think?