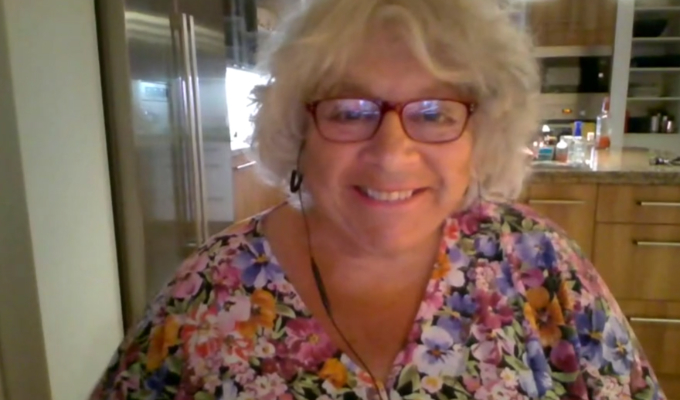 Ofcom won't censure Last Leg over Miriam Margolyes comments
TV regulators Ofcom have decided not to take action against The Last Leg after Miriam Margolyes confessed on the show that she wanted Boris Johnson to die of coronavirus.
Following a blaze of publicity over her comments last month, a total of 494 viewers complained to the broadcast watchdog.
But in a ruling published today, investigators concluded that there was sufficient context to justify the potential offence.
In an exchange with presenter Adam Hills, the actress admitted to having the uncharitable thoughts about the Prime Minister while he was receiving hospital treatment for the virus.
On the show which aired from 10pm on May 8, Hills asked her: 'How do you think the government have handled everything so far, Miriam?'
She replied: 'Appallingly of course, appallingly. It's a disgrace, it's a scandal, it's a public scandal. I mean I had difficulty not wanting Boris Johnson to die, I wanted him to die, and then I thought that reflects badly on me and I don't want to be the sort of person who wants people to die.
'So then I wanted him to get better, which he did do, he did get better, but he didn't get better as a human being and I really would prefer that. So, you know we're in the shit basically here.'
In its response to the complaints, Channel 4 accepted Margolyes's comments were political but said she was exercising her freedom of expression… and that she immediately mitigated the comments about wishing the Prime Minister dead.
The broadcaster added that the reaction of Hills and co-hosts Josh Widdicombe and Alex Brooker showed that they did not endorse her opinion – and conceded that while viewers may have seen her comments to be 'challenging and provocative' they would be in line with expectations of a late-night topical comedy show.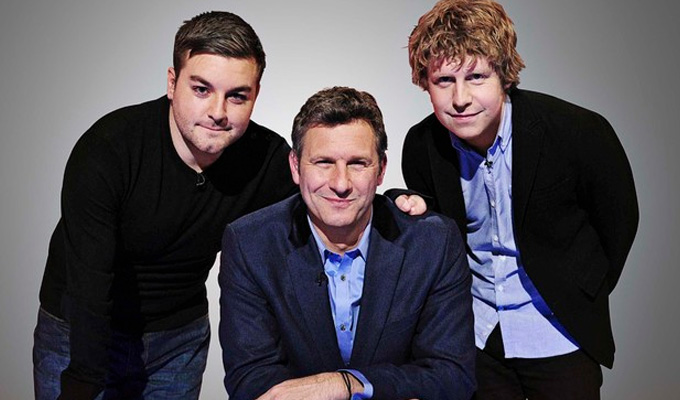 Explaining why it was taking no further action, Ofcom said: 'We considered that these comments had the potential to cause offence, because Miriam Margolyes sought to derive humour from Boris Johnson's experience of a serious and potentially fatal health condition, which had required him to be hospitalised and treated in intensive care.
'In our view, the level of offence was likely to have been exacerbated because Miriam Margolyes' comments were made at a particularly sensitive time, given the seriousness of the current health crisis.
'However, we considered that most viewers would have seen this as Miriam Margolyes expressing, in comedic terms, disagreement with Boris Johnson at a political level, which viewers would have seen as being legitimate for her to have done, in keeping with the format and tone of The Last Leg.'
They said they also took into account that the hosts 'looked visibly shocked' in reaction to Margolyes' initial comment and did not endorse it.
Among those who criticised 78-year-old Margolyes was Piers Morgan, who said on GMTV: 'Shame on you Miriam Margolyes, absolute shame on you.
'There's comedy, and there's comedy – that's not comedy.
'If someone said on this show, "I wanted Boris Johnson to die" I would have ripped them, and yet no one said anything, she was allowed to have her moment and people were encouraged by their silence to laugh.'
Margoyles has now spoken of her own fear of dying of coronavirus, telling Louis Theroux on his BBC podcast, released today: 'I'm frightened, I'm frightened of dying, less frightened than I used to be but I'm frightened of dying of this illness because it's really unpleasant. 'It's scary, I'm scared. So I'm really not having a good time.'
She added: 'My morale is almost at rock bottom, I get my pleasures from contact with people, that is what I enjoy and when I'm cut off from people as I have to be at the moment, I don't do very well. I read, I watch television a lot, I think a bit, but I wouldn't say that I'm having a very good time.'
The Last Leg was broadcast live with all the contributors dialling in by video call – Hills from Australia and the others from their homes in the UK. Channel 4 said a commissioning editor and a lawyer were on hand during the broadcast to advise executives on any clarifications or apologies that might have been wise to include on air.
Published: 8 Jun 2020
What do you think?