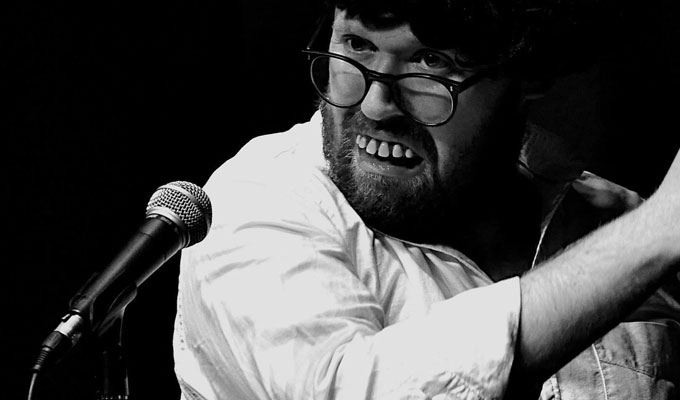 2019 Fringe shows set to be released on vinyl
Edinburgh's Monkey Barrel comedy club is launching its own record label.
Originally, it aims to release three 2019 Fringe shows recorded at the venue on vinyl in August.
They are: Double Take & Fade Away from Edinburgh Comedy Award-winner John Kearns, If/Then from best newcomer nominee Olga Koch and Eagle Fire Iron from Icelandic comedian Ari Eldjárn
But they will only be released if the company raises £8,000 in crowdfunding before June 25.
If the target is hit, all three shows will be released in coloured vinyl, with a gatefold sleeve. Each title costs £19 to preorder, or £29 for one of 250 limited edition signed copies, that will available only as part of the Kickstarter campaign. All purchases come with a digital version of the recording.
David Bleese, from Monkey Barrel, said: 'The current coronavirus crisis has left us, and many people in the comedy industry without an income. The 2020 Edinburgh Fringe has been cancelled, our comedy club remains closed and our fabulous team unable to work.
'This is one way we're hoping to get back on our feet, support some of our very favourite comedians and help bring a bit of laughter back into our homes. '
Kearns said: 'I don't own any vinyl so for the first record to be my own makes me feel absolutely fantastic. It's a bloody good show that I'm chuffed was recorded at the superlative Monkey Barrel Comedy in the final throes of the Edinburgh Fringe and thankfully not in Corby, Wolverhampton or Darlington and Norwich. May it gather dust in your collections and be played for my weeping great-great-great grandchildren on an episode of Repair Shop in 2110.'
Koch added: 'There is something about going through Monkey Barrel's thick velvet curtain and performing in front of its classic brick wall that makes you feel like a real stand-up comic.
'Selfishly, I am so excited to have my show performed at my favourite venue immortalised in my favourite medium (the sound is just warmer on vinyl, man).'
And Eldjárn said: 'I am extremely glad to be part of this venture into the land of vinyl.'
Published: 28 May 2020
What do you think?