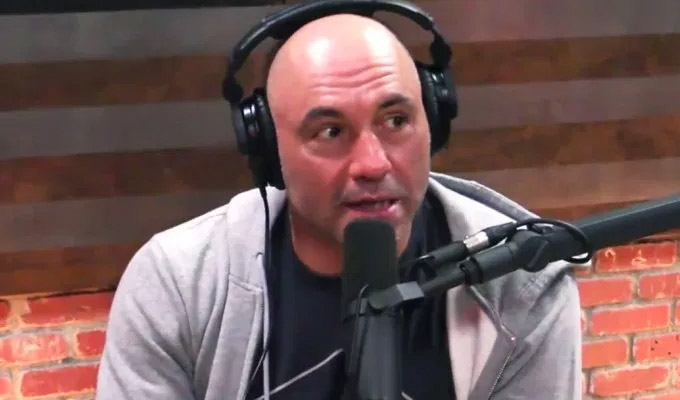 Joe Rogan signs $100m podcast deal
Joe Rogan has signed a reported $100million multi-year deal to move his podcast to Spotify.
The comedian and UFC announcer's podcast attracts around 200million downloads a month and is the leading show on practically every podcasting platform.
The Joe Rogan Experience, and the back catalogue, will move to Spotify on September 1 – initially non-exclusively, thought that will change later in the year.
Rogan reassured fans: 'It will be the exact-same show. I am not going to be an employee of Spotify. We are going to be working with the same crew with the exact-same sow
'The only difference is that it will on the largest audio platform in the world. Nothing else will change.'
The show, which launched in 2009, and the accompanying video version will remain free.
Rogan's YouTube channel has more than 8.4 million subscribers and video is likely to be integrated into Spotify's offerings.
The platform has more than 286 million active users, though is often criticised for the low royalty fees it pays to artists. According to analysts it pays £2.74 per 1,000 streams. But it seems it has plenty of money to pay for some content.
Published: 20 May 2020
What do you think?