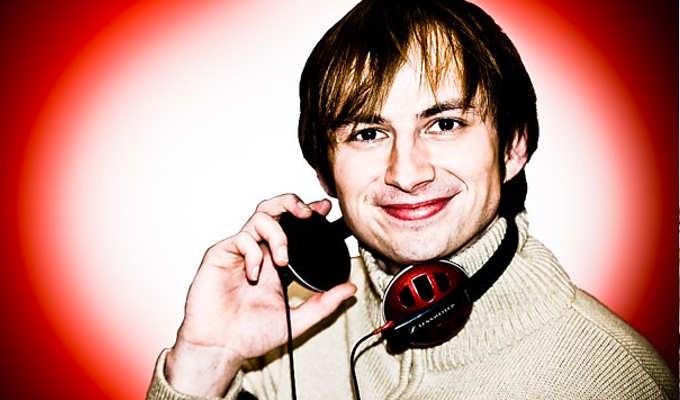 Down The Line returns to Radio 4
Paul Whitehouse and Charlie Higson are making a new episode of their hit Radio 4 comedy Down The Line.
The one-off revival of the spoof phone-in show – the first new episode in more than six years – is being billed as a lockdown special.
Rhys Thomas returns as host Gary Bellamy, fielding calls from a cast that also includes regulars Amelia Bullmore, Simon Day and Lucy Montgomery, as well as its two creators
Higson said: 'It's great to be back. A spoof radio phone-in show is the perfect project to make in lockdown as all the cast can literally phone their performances in.
'So we have a great range of characters calling our host, Gary Bellamy, who are as weird, confused, angry and nuts as the callers on any other phone-in show.
'The only sadness is that this is the first Down The Line we've made without the inimitable Felix Dexter, whose unique characters were such a big part of the show. Otherwise, all of the original cast are back, as well as guest stars including Harry Enfield, Robert Popper and Geoff Schumann.'
Popper is notorious for making hoax calls to genuine phone-in shows, with one call even convincing the press that he had witnessed Gordon Brown throwing a tangerine into a laminating machine.
Down The Line ran for five series between 2006 and 2013, the year Dexter died at the age of 52.
The new episode airs on Radio 4 on Thursday May 14 at 11pm.
Published: 5 May 2020
Recent News
What do you think?