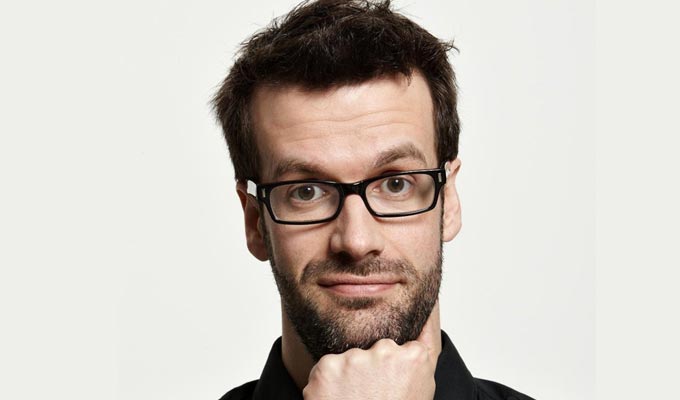 Marcus Brigstocke returns to Jazz FM
Marcus Brigstocke is to return to Jazz FM to host a new series called Jazz Family Trees.
In the series, which starts this Saturday at 9pm, the comic will take an artist and trace their collaborations.
Artists to be covered include Miles Davis, Jutta Hipp, Sidney Bechet and in episode 1, Art Blakey.
Brigstocke – who was a guest presenter on the station over Christmas – said: ''One of the things I've always been delighted by is the way in which jazz musicians play for each other and then when they lead their own bands, the people they'd played for previously played for them. But in basic terms, it's just an excuse to play some of my favourite music.'
He added: 'Miles Davis said "do not fear mistakes, there are none" but then he never heard me play my trumpet… or present a radio show on Jazz FM!'
Jazz FM content director Nick Pitts said: 'Marcus's knowledge of jazz is deep and a dream to listen to as he'll showcase the links between dozens of artists is such a down-to-earth way at a time when you really want to lose yourself in some amazing musical choices.'
Rock journalist Pete Frame has previously written several books outlining such family trees in his genre
The station can be heard on DAB, smart speakers, online at jazzfm.com or via the Jazz FM app.
Published: 25 Mar 2020
Recent News
What do you think?