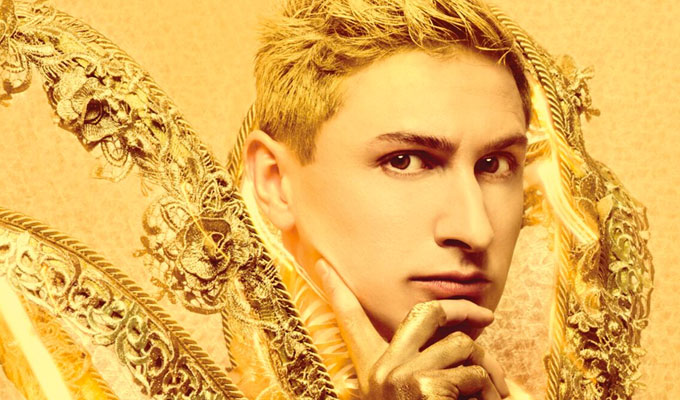 Tom Rosenthal pulls the rest of his tour
Tom Rosenthal has become the latest comedian to pull his tour dates because of the coronavirus.
The Friday Night Dinner and Plebs star said he is postponing the rest of his Manhood tour, starting with his run at London's Soho Theatre this week.
He wrote on social media: 'Given current events I have come to the conclusion that I shouldn't be gathering people in rooms at a high density for what is "essentially an hour's worth of dick jokes" - Metro.'
The comic says he plans to reschedule, adding: 'I really want to be able to perform my show to you without being worried that what I'm doing is more morally egregious than it's actually supposed to be'
His announcement came as Alex Edelman also cancelled the last three performances of his tour.
The former Edinburgh best newcomer winner Edelman had been due to play Bedford on Wednesday, two shows in Guildford on Thursday, and one in London on Saturday. He told ticket-holders: 'If one of you was ill and came to a show and someone else got ill and so on and so forth it'd be awful. I'm sad, but it's actually not a difficult decision.
Fellow American comic Jena Friedman has also pulled her dates at London's Soho Theatre this week and next.
Tonight's heat of the Chortle Student Comedy Award in East London has also been axed after almost all of the contestants pulled out. The winner will be chosen by videos submitted to us by those who had been due to take part.
Published: 16 Mar 2020
What do you think?