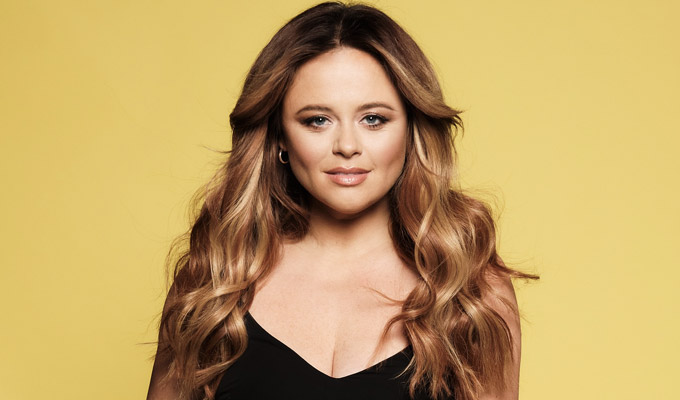 Emily Atack announces her second tour
Emily Atack has announced her second stand-up tour in as many years.
The Inbetweeners star pounced on her I'm A Celebrity success to tour her first show, Talk Thirty to Me, last year, as well as writing her memoir Are We There Yet?
Now she has announced a new 18-date tour for this autumn, called Emily Atack Has Left the Group.
According to promoters: 'Her new show will tell the all too common tales of cancelling plans in your older age… [she] will tell the amusing tales of those who have completely lost the FOMO, feeling delighted when a friend decides to scrap dinner plans, thinking up convincing excuses to send to the WhatsApp group or hoping that the dreaded meeting at work is cancelled because the boss has pulled a sickie.'
Atack said: 'Last year was so fun and I can't wait to get going again. Bring your mum and dad if you dare, and let's have a right laugh.'
General sale tickets will be available from 10am on Friday .
TOUR SCHEDULE
September 30: Norwich Maddermarket
October 1: Winchester Theatre Royal
October 2: Brighton The Old Market
October 3: Epsom Playhouse
October 8: Bridgwater Mcmillan Theatre
October 9: Bedford Quarry Theatre
October 10: Coventry The Albany Theatre
October 15: Newport Riverfront
October 16: Birmingham O2 Academy
October 17: Canterbury Gulbenkian
October 22: Swindon Arts Centre
October 23: Bristol Anson Rooms
October 24: Southampton NST City
October 28: Salford The Lowry
October 29: Newcastle The Stand
October 30: East Grinstead Chequer Mead Theatre
October 31: Leeds City Varieties
November 1: London Kentish Town Forum
Published: 16 Mar 2020
What do you think?