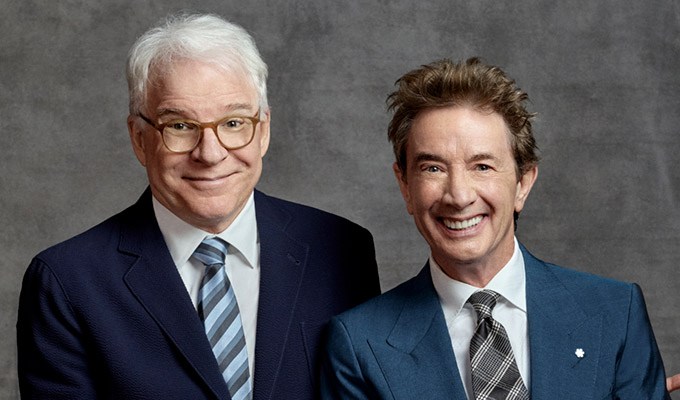 Steve Martin and Martin Short cancel London shows
Steve Martin and Martin Short have cancelled their London gigs this weekend.
The duo were due to play the Royal Albert Hall at the weekend as part of their tour entitled The Funniest Show in Town At The Moment.
But Steve Martin, 72, tweeted this afternoon: 'We are calling it a postponement. This is the right thing.'
The news comes after they cancelled a gig in Belfast's SSE Arena last night 'in light of the ever-evolving global situation'.
The Government has not issued any advice about cancelling large gatherings – in contrast to many other European countries – but many organisations have taken their own decisions, such as the Premier League suspending all fixtures.
The Royal Albert Hall said it was Martin and Short's promoters who decided to cancel, and insisted it was otherwise business as usual with gigs including tonight's Bryan Ferry concert going ahead as planned.
Spanish band Vetusta Morla have also shelved their gig at the West London venue on Monday on the advice of their national government. Mumford & Sons and The Who, who were performing as part of the Teenage Cancer Trust season later in the month, have also cancelled.
Published: 13 Mar 2020
What do you think?