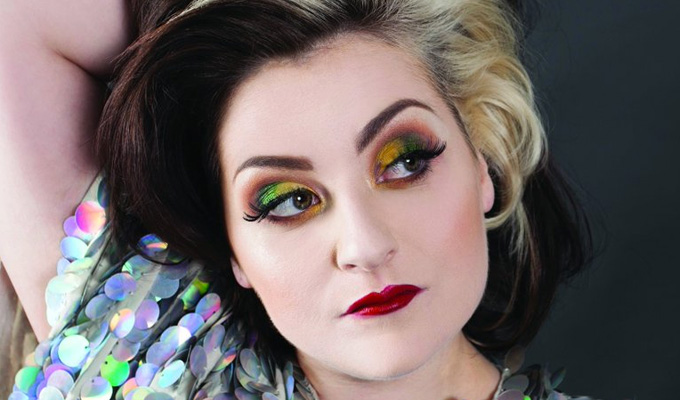 Pier-reviewed comedy
The week's best comedy on demand.
Live from Aberystwyth Pier
In this stand-up series, recorded at the Aberystwyth Comedy Festival, Kiri Pritchard-McLean (pictured) introduces three fellow comics per episodes. Number 4 airs at 1.30pm, but in the episodes currently on BBC Sounds guests include Mike Bubbins, Jordan Brookes, Yuriko Kotani, and Jonny And The Baptists.
The Big Sick
Comedian Kumail Nanjiani hit the big time with this 2017 comedy, based on the true story of how he met his wife Emily V Gordon, who co-wrote it. He plays himself, a struggling stand-up comic who is a hit with heckler Emily, but their affair ends just before a mystery illness leaves her in a coma. Read our review here and watch on iPlayer.
24 Hour Party People and The Look Of Love
As Greed hits cinemas, Steve Coogan plays two larger-than-life kings of the nighttime in these two movies, directed by Michael Winterbottom and now available on All4. In 2002's 24 Hour Party People, it's legendary Factory Music boss Tony Wilson, and in 2012's The Look Of Love its Soho porn king Paul Raymond.
Taylor Tomlinson: Quarter-Life Crisis
A full-length special from the hotly-tipped American millennial comic who already had a 15-minute show as part of The Comedy Line-Up. It's fairly typical subject matter for a young stand-up getting to grips with adulting, but done slickly with some good lines. Watch here.
Published: 7 Mar 2020
What do you think?