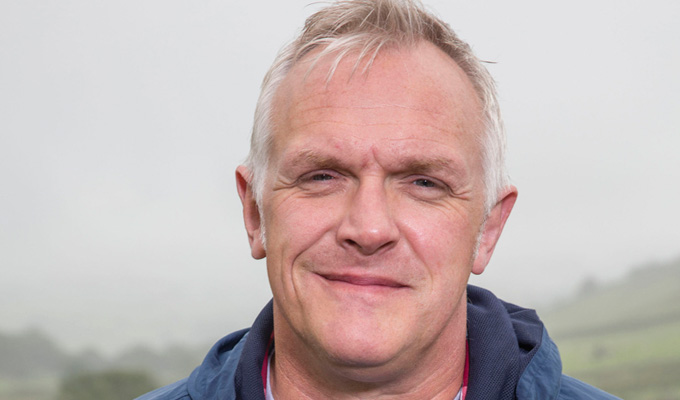 Greg Davies pilots BBC comedy about a crime scene cleaner
Greg Davies is piloting a dark BBC One sitcom about a specialist crime scene cleaner.
The show, which has the working title Licence To Clean, is an adaptation of the hit German comedy Der Tatortreiniger, or Crime Scene Cleaner, which ran for seven seasons on the German channel NDR between 2011 and 2018.
It began in a graveyard timeslot but quickly acquired a cult following for Bjarne Mädel, who starred as Heiko 'Schotty' Schotte, tasked with removing the final traces of the dead from crime scenes in Hamburg.
Schotty's job involves visiting gruesome murder sites and interacting with bereaved spouses, friends and even the ghosts of victims. But it's as regular a job for him as being a plumber, so he doesn't see the tragedy and maintains a philosophical outlook.
Chortle understands that the pilot is being directed by This Way Up's Alex Winckler, with Gavin & Stacey's Sarah Fraser producing for Studio Hamburg UK. This is the first adult television commission for the German production company, which established its UK arm in 2016.
According to German trade industry website DWDL, Davies's central character is now called Wicky and filming began in London last month. DWDL also quotes Studio Hamburg CEO Michael Lehmann as saying: 'We are very pleased that the British are interested in a remake of the German Crime Scene Cleaner. A production for BBC One means a quantum leap for our British subsidiary.'
Der Tatortreiniger, which is described as a mixture of chamber play, sitcom and comedy of manners, is already shown in the US and France with subtitles.
Licence To Clean is Davies' second pilot announced in less than a month, casting doubt on the future of his Channel 4 series Man Down.
It follows news of Safe Space, a comedy for Sky that the Taskmaster has written with Stephen Morrison, in which he stars as a demotivated small-time psychotherapist.
The BBC says it does not comment on non-broadcast pilots.
- by Jay Richardson
Published: 5 Mar 2020