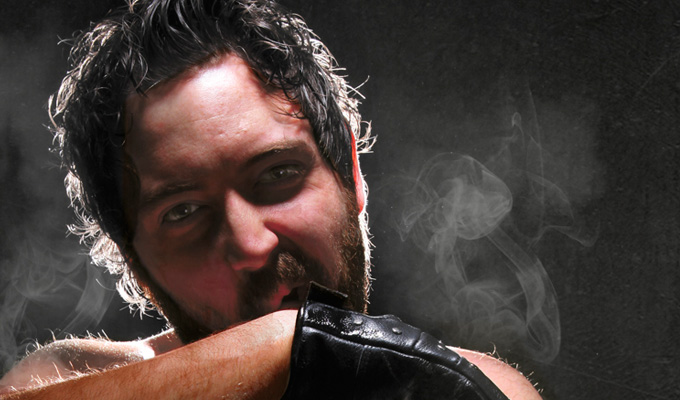 Nick Helm makes his feature film debut
Nick Helm is to star in his first feature film, alongside Arrested Development's Alia Shawkat.
Love Spreads focuses on a fictional indie girl band, Glass Heart, and their struggle to record a second album amid the arrival of a new rhythm guitarist and offstage tensions in the band.
Helm is believed to be playing the record's desperate producer. Shawkat is the group's singer and keyboardist, Trollied's Chanel Cresswell is the drummer, with model Suki Waterhouse on guitar.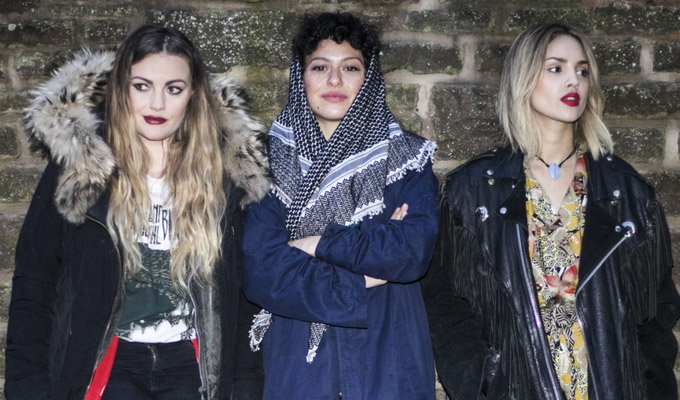 Mexican singer and actor Eiza González and Dracula's Dolly Wells co-star, with Tourist Trap's Richard Elis and Ruth Ollman also in the cast.
The film was shot around Cardiff in 2018, principally at Rockfield Studios, where Bohemian Rhapsody was recorded, Wonderwall was composed and The Stone Roses worked on single Love Spreads as part of their Second Coming album.
Love Spreads, which will debut at the Tribeca Film Festival in New York on April 19 before being released in UK cinemas in October is the latest semi-improvised indie rom-com from writer-director Jamie Adams focusing on a female protagonist in the arts and featuring a cast full of comedians.
Adams released Songbird two years ago, starring How I Met Your Mother's Cobie Smulders as a rock musician whose life is falling apart, and featuring Jessica Hynes, Daisy Haggard and Emily Atack.
Also in 2018, he released Wild Honey Pie! starring Girls' Jemima Kirke as an aspiring playwright suffering marriage problems, with Alice Lowe, Brett Goldstein, Sarah Solemani, Dan Clark and Joanna Scanlan.
His 2014 debut, Benny & Jolene, about a folk duo falling out of love, starred Charlotte Ritchie and Craig Roberts in the title roles.
Adams also directed Tim Renkow in the pilot of his BBC Three sitcom Jerk.
Helm was Bafta-nominated in 2016 for the ten-minute romantic comedy-drama Elephant, which he wrote, starred in and directed with his Uncle co-star Esther Smith. He also hosts a film-devoted radio show, Nick Helm and Nathaniel Metcalfe's Fan Club, on Fubar, and is currently recording his fourth album.
Since her breakthrough role as Maeby Fünke in Arrested Development, Shawkat has starred in the black TV comedy Search Party and sung guest vocals for the indie-punk band Fake Problems.
Meanwhile, Totally Tom duo Tom Stourton and Tom Palmer have also just made their first film, a dark horror-comedy about social paranoia.
All My Friends Hate Me stars Stourton, Kieran Hodgson, Dustin Demri-Burns and Pure's Charly Clive.
Austentatious' Graham Dickson, Georgina Campbell, Joshua McGuire, Christopher Fairbank and Antonia Clarke round out the cast.
Stourton plays Pete, turning 30 and having a birthday party with all of his old university gang. But his head begins to spin as one by one his friends slowly turn against him. He can't work it out: did he do something wrong? Is he paranoid? Or are his friends the sick ones?
Shooting took place in December, predominantly at the Sidbury Manor mansion in Devon. Palmer produces alongside Esmé Hicks and executive producer Jon Plowman, whose credits include The Office, Absolutely Fabulous, The League of Gentlemen and The Thick of It. The director is Stath Lets Flats' Andrew Gaynord.
Sketch act Stourton and Palmer previously made the short film Man of the Hour, which featured Charlotte Ritchie, Natasia Demetriou and Ed White and won the Grand Jury Prize for Best Short Film at the 2018 Cannes Film Festival.
- by Jay Richardson
Published: 4 Mar 2020
What do you think?