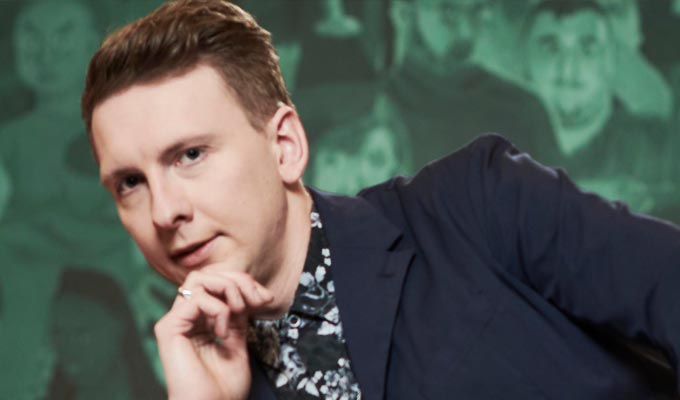 Joe Lycett legally changes his name to Hugo Boss
Joe Lycett has legally changed his name to Hugo Boss in a bid to take on the fashion empire.
The comic took the drastic action in response to the brand taking aggressive legal action against anyone using the word 'Boss' in their name
Last year, for example, Swansea-based Boss Brewing had to shell out nearly £10,000 defending itself in a trademark battle, change the name of some of its beers, and refrain from selling branded clothing.
So in what's certain to be a stunt for the second series of his Channel 4 series Joe Lycett's Got Your Back – assuming the show's title doesn't change too – the comic has given himself the name of the chain's founder.
He posted the confirmation from the Deed Poll Office on his social media, saying: 'So Hugo Boss (who turnover approx $2.7 billion a year) have sent cease & desist letters to a number of small businesses & charities who use the word 'BOSS' or similar, including a small brewery in Swansea costing them thousands in legal fees and rebranding.
'It's clear they HATE people using their name. Unfortunately for them this week I legally changed my name by deed poll and I am now officially known as Hugo Boss. All future posts from me are not from Joe Lycett but from Hugo Boss. Enjoy.'
The Deed Poll document states that he will 'absolutely and entirely renounce, relinquish and abandon' his birth name of Joe Harry Lycett.
His Wikipedia page and social media accounts have been changed to reflect his new name... though it is entirely possible to change it back by the same process.
Boss originally began making clothing in Metzingen, Germany, in the 1920s. But with the rise of the Nazi Party in the 1930s, Boss began to produce and sell Nazi uniforms, kitting out the wartime German government, the Hitler Youth and Waffen-SS, resulting in a large boost in sales.
Got Your Back will return to Channel 4 this spring.
Published: 1 Mar 2020
What do you think?