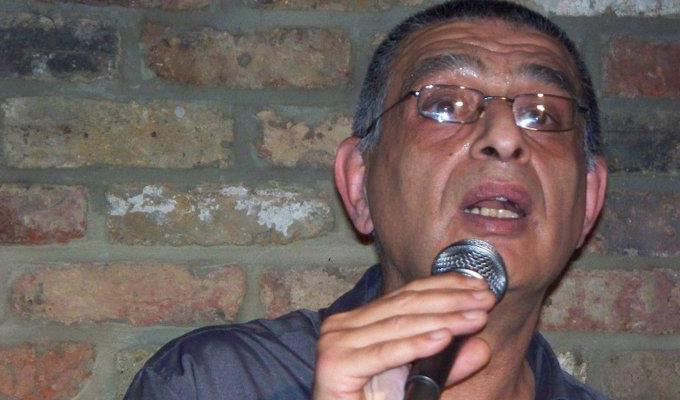 Open mic oddball Sweet Steve dies of heart failure
Sweet Steve, one of the quirkier characters on London's open mic comedy scene, has died of heart failure
The stand-up kept his background an enigma – fiercely maintaining a barrier between his comedy and home life –– so his real name and age remain unknown. However it's thought he was in his early 60s.
He died last month, but news has only just reached the comedy world after stand-up Dave Dunmall posted a message on Facebook.
Dunmall told Chortle: 'He was so helpful, kind and supportive to so many people starting out, including me. He didn't have to be, but he was a kind soul and one of life's true characters.'
Fellow comics were quick to pay tribute to their colleague, who specialised in a sort of 'anti-comedy'.
Will Preston called him one of the strangest people I've met on the circuit'. Nikolay Voronkov said he was 'a true gentleman', and Paul Scahill said 'he was lovely to me and really funny' the one time they met.
Darius Davies added: 'He was completely mental, was always at the Lion's Den but really added to the community.'
A tribute gig is being put together, as well as a book of condolences, which will be passed on to Steve's family 'so hopefully they will have a window into his other life and see how much he was loved.' Dunmall said
Here is Sweet Steve in action at the Lion's Den.
Published: 21 Feb 2020
What do you think?