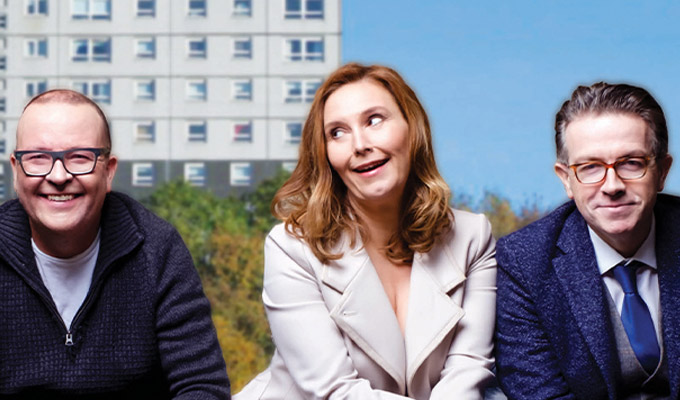 Still Game trio plan unofficial spin-off show
Some of the stars of Still Game are to launch their own spin-off stage show on the back of the sitcom's success.
The saga of Jack and Victor officially ended with a run of live shows at the Hydro in Glasgow in October.
But Paul Riley, Jane McCarry and Mark Cox, who played Winston, Isa and Tam, are keeping the Craiglang spirit alive with with their show Still Gaun, which will be touring Scotland in the autumn.
The show is not an official spin-off from Ford Kiernan and Greg Hemphill's BBC sitcom, but the trio promise to share offscreen stories, with audiences invited to ask them questions about the show.
Riley told The Scotsman: 'When the show was on TV, Ford and Greg probably did about 90 per cent of the press interviews. What we want to do with this show is tell our own stories and our versions of events.
'We can talk about our experiences all day long. We did a dry run in my living room and stopped after 50 minutes as we'd hardly scratched the surface.'
McCarry added: 'Ford and Greg have already both done events like… I'm sure they'll be absolutely 100 per cent in favour of what we're doing.'
Published: 21 Feb 2020
What do you think?