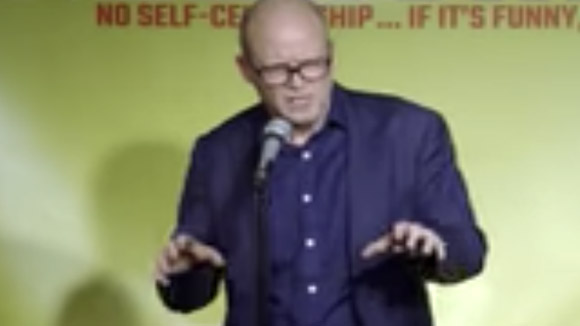 Toby Young tries stand-up
He's got a track record of getting involved in things without much experience – and now Toby Young has turned his hand to stand-up.
The right-wing journalist and free schools advocate performed a routine at last week's Comedy Unleashed night, the 'free speech' night at London's Backyard Comedy Club that sets itself up in opposition to the forces of wokeness.
In an article for The Spectator, where he is an associate editor, Young wrote that show quickly sold out, partly because lots of my friends — people such as Paul Staines, who runs the Guido Fawkes website — bought tickets in the hope of seeing me crash and burn.
He described having a 'full-blown panic attack' before his routine, and that nerves made him forget 'some of what I considered to be my best jokes'.
And he described the experience of being on stage as 'almost like being in a dream. I was there, but not there — a bit like someone who wakes up from a general anaesthetic in the middle of an operation.'
During the set he spoke about being 'publicly shamed' two years ago when some of his old tweets came to light when Theresa Mays government appointed to the board of the Office Of Students. He was accused of homophobia and 'an obsession with the anatomy of women in the public eye' – and apologised for a joke about masturbating during a Comic Relief appeal film, and subsequently stood down from the position.
On his stand-up debut, Young concluded: 'I got a few laughs, so thought I'd just about got away with it, but wasn't sure until I bumped into Paul Staines in the bar. 'You bastard,'he said. 'That wasn't as bad as I'd hoped.' Not a five-star review, but I'll take it.'
Judge for yourself:
Published: 20 Feb 2020
What do you think?