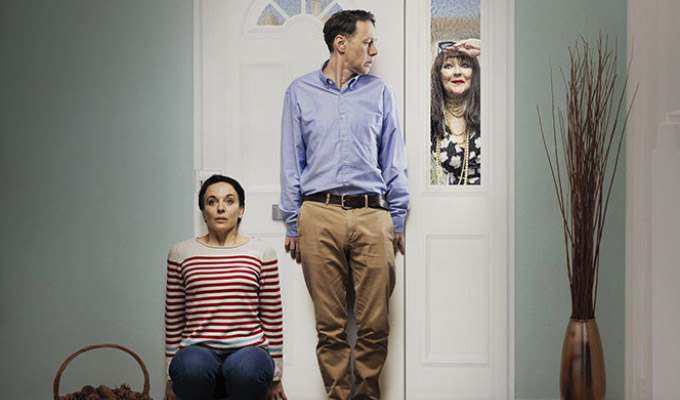 Reece Shearsmith and Mark Gatiss reunited
Reece Shearsmith is to be reunited with his League of Gentlemen co-star Mark Gatiss in a new play.
Making his directorial debut, Gatiss will oversee Shearsmith in The Unfriend, which has been penned by Steven Moffat, his writing his colleague on Dracula and Sherlock.
Keeping the Sherlock connection, Amanda Abbington – who was the wife of Dr Watson, played by her real-life husband at the time, Martin Freeman – also stars in The Unfriend.
She and Shearsmith portray a long-married couple on a cruise as a break from their annoying teenagers, where they meet the eagerly friendly Elsa Jean Krakowski, played by Frances Barber
Later, back home, an email arrives from Elsa, followed by Elsa herself who has a 'hair-raising' secret.
According to the Chichester Festival Theatre, where the play will run from July 17 to August 22, The Unfriend 'takes a hugely entertaining and satirical look at middle-class England's disastrous instinct always to appear nice'.
Published: 13 Feb 2020
What do you think?