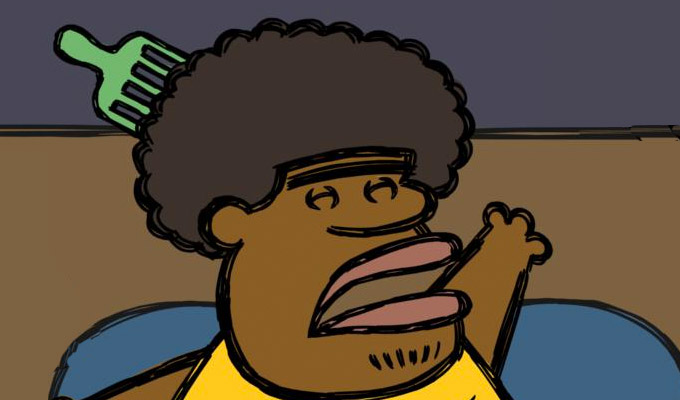 Comedy Central pulls cartoon that 'predicted' Kobe Bryant dying in a helicopter crash
Comedy Central has pulled an episode of an animated sitcom which depicted Kobe Bryant dying in a helicopter crash.
Its short-lived series Legends Of Chamberlain Heights featured the eerily prescient scene in 2016.
In the episode, titled End Of Days, the NBA legend is shown trying to crawl out a downed, burning aircraft as the character of Jamal, a kid (pictured above), asks that he pass out his basketball trophies
'Pass?' asks the fictional Bryant – in reference to his reputation for hogging the ball – before the copter explodes with him still inside.
The clip was widely circulated on social media after the star and his 13-year-old daughter Gianna Bryant died in a helicopter crash along with eight others Sunday in California.
But Comedy Central has pulled the episode, while the creators have asked others not to share the clip out of respect for those who died.
The official Twitter account posted: 'Out of respect for Kobe and his family we have removed the clip of him and ask that you please don't share it. RIP Kobe and Gigi Bryant and everyone else who died in the helicopter crash today.'
Published: 28 Jan 2020
What do you think?