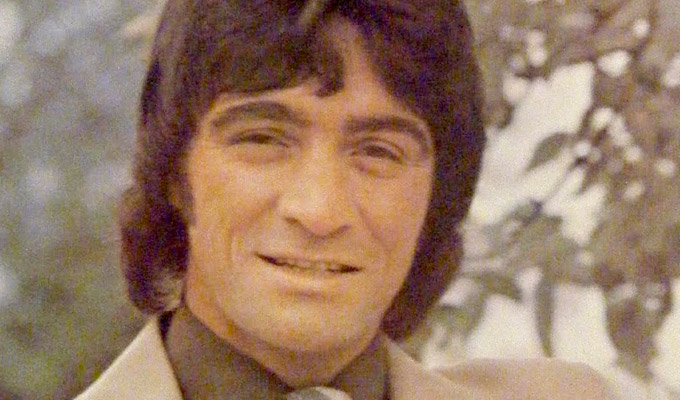 Johnny Carroll dies at 78
Brummie comedian Johnny Carroll, a star of The Comedians who later fell on hard times, has died at the age of 78.
He was found dead at his home in the Kings Norton area of the city last Monday.
In a statement to the Birmingham Live website, his family said: ''We have been overwhelmed by the outpouring of love from all who knew him, both on and off stage. From the bottom of our hearts, we would like to thank family, friends, and fellow show business greats for all their support.'
Originally a singer, Carroll came to fame as an all-round entertainer when he won New Faces in 1974, the TV talent show which helped launch the careers of Lenny Henry, Joe Pasquale and Marti Caine.
It led to spots on The Comedians, alongside the likes of Roy Walker, Bernard Manning and Frank Carson, and a lucrative touring career. Even back in 1976, he was commanding £1,000 a week for appearances, funding a plush home in the exclusive environs of Hampstead, North London.
He was dubbed the 'Brummie Stud' and traded on his good looks, and released two musical albums called Touch Me Again
But he lost his fortune all following two bitter divorces. He was declared bankrupt in 1982, had a nervous breakdown in 2003 and in 2006 spent 30 days in jail for breaching a court order not to contact an ex-partner. He later opened a used car business, but continued to do the occasional gig.
Three years ago he gave an interview to the Sunday Mercury in which he was described as a 'burdened individual' who 'railed loudly against institutions that he insists have wronged him'.
Reporter Mike Lockley wrote about a 'briefcase crammed with documents he believes back up the conspiracy theories' of being targetted by police, the legal system and the government',
But others will remember him as an all-round 'Mr Showbiz'"
Published: 27 Jan 2020
Recent News
What do you think?