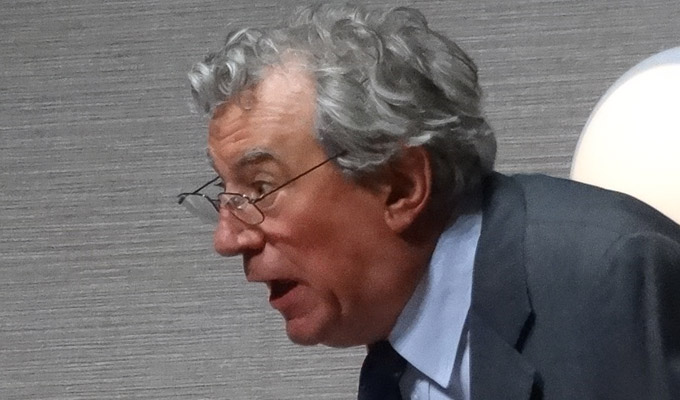 Terry Jones left his brain to science
Terry Jones donated his brain to science, it has been revealed.
The Python's gesture should help research into the dementia that affected him in his final years.
Jones' family confirmed that the organ has been donated to the Institute of Neurology at University College London, where he was treated after his diagnosis in 2015.
'Studying brain tissue helps to advance our understanding of these conditions' said Professor Thomas Warner, director of the brain bank. 'Donation is not that common and it is incredibly valuable.'
'It is a big decision and it never ceases to surprise me how many people are happy to do this.'
He told the Daily Telegraph that brains are usually collected from pre-registered donors within a couple of days of death. But he added that the bank cannot accept all the organs they are offered as 'it is quite a complex and expensive process'.
Jones died last Tuesday, at the age of 77, several years after being diagnosed with frontotemporal dementia (FTD), which affected his speech.
Published: 27 Jan 2020
Recent News
What do you think?