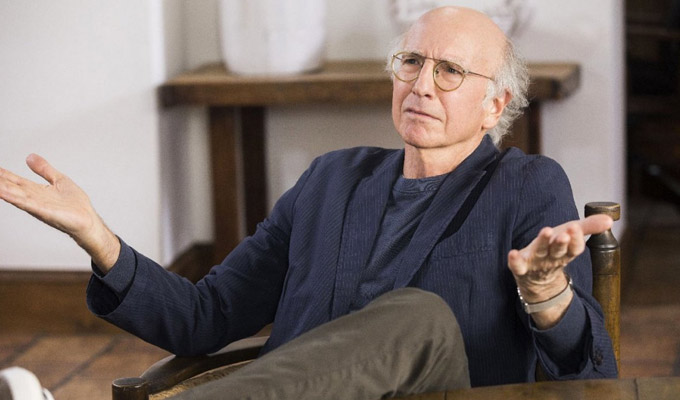 Sky launches its comedy channel
The best of the week's comedy on TV and radio.
Monday January 27
SKY COMEDY: The new home for US imports launches on channel 113 tonight. Or channel 122 for Virgin customers (HD and +1 services are also available). The opening day's schedule is Noon: The Mindy Project; 1.30pm, Modern Family' 2.30pm, Everybody Hates Chris; 3.30pm Parks And Recreation; 5pm 30 Rock; 6.30pm Modern Family; 7.30pm The Mindy Project; 9pm Miracle Workers, an office-based comedy set in Heaven with Daniel Radcliffe; 9.30pm A.P. Bio, about a disgraced Harvard professor forced to return to his home own. 10pm Flight Of The Conchords Special, Live In London; 11.45pm Real Time With Bill Maher; 12.55am, Entourage; 1.30am Eastbound and Down.
Tuesday January 28
CURB YOUR ENTHUSIASM: Larry David is back, continuing to act inappropriately and selfishly, as the new tenth series kicks off tonight. Sky Comedy, 9pm. It's followed by Ballers, the new series featuring Dwayne Johnson a retired American football player in his new career as the financial manager of other NFL players. Then at 10.50pm it's The Tonight Show starring Jimmy Fallon and the Late Late Show with James Corden, 24 hours after their US broadcast.
Friday January 31
VEEP: Armando Iannucci's political satire, previously only available to Sky Atlantic customers, starts a repeat run from the very beginning. Sky Comedy, 9pm.
THE LAST LEG: COUNTDOWN TO BREXIT: Adam Hills, Josh Widdicombe and Alex Brooker are joined by guests including Armando Iannucci, in an extended episode counting down to the moment that Britain leaves the EU at 11pm. Channel 4, 10pm
ROOTS: A new comedy starring Line Of Duty's Vicky McClure and set in the real-life Nottingham-based Television Workshop which champions young working-class actors (including her, back in the day). Written by new writer Ava Pickett, Roots tells the story of Craig Shields, a rich, successful businessman who goes back to workshop that transformed his life - to help similarly disadvantaged kids make something of their lives. But they don't want his help and he's got the wrong skills to help. The show is also directed the man who ran the workshop for 30 years, Ian Smith. Radio 4, 11.30am
Published: 26 Jan 2020
Recent News
What do you think?