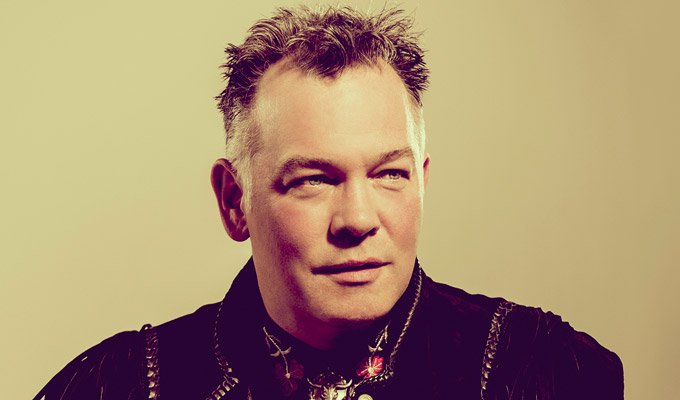 Tornado warning
The best of the week's live comedy.
Sunday January 26
GREENFIELD: There's a strong line-up at the Royal George hotel on the edge of the Peak District tonight, in the safe, experienced and very funny, hands of Christian Reilly, Mick Ferry and Rich Wilson.
Tuesday January 28
WATFORD: After his months-long residency at the Leicester Square Theatre, Stewart Lee comes out of his liberal metropolitan London bubble to take his new two-part show Snowflake/Tornado out on tour, kicking off in Watford. Click here for dates.
LONDON: The hip Vault Festival, an increasingly good place to find offbeat fringe comedy, opens beneath, and around, Waterloo station. Tonight you could see Jamali Maddix, Sophie Hagen or Simon Caine, with works in progress from Olga Koch, Tamar Broadbent and Helen Duff. Check the website for full details.
Wednesday January 29
LONDON: The Half Moon in Putney holds a fabulous fundraiser for Missing People, including John Kearns, Kiri Pritchard-McLean, Andy Zaltzman, Hal Cruttenden, Lucy Pearman and Rachel Fairburn.
MANCHESTER: Jonny Pelham and silly sketch duo The Delightful Sausage play a gig at Home as part of Push Festival, which celebrates the best of talent from the North West.
Thursday January 30
LONDON: The Ballad of Kylie Jenner's Old Face, Jayde Adams's fab show about feminism - tongue-in-cheek about being a flamboyant comedian tackling such a vital issue - arrives at the Soho Theatre for a week-and-a-bit run, following an acclaimed Edinburgh Fringe season last year and a transfer to Amazon Prime.
BIRMINGHAM: There's an appealing bill at the Glee Club this weekend, with quick-talking Adam Hess, the highly mischievous Rosie Jones and sardonic Eleanor Tiernan,
Friday January 31
MANCHESTER: Alexei Sayle kicks off his first stand-up tour in seven years -and has vowed: 'This tour won't be another arsehole comic talking about his girlfriend or the funny things his kids do or the funny things cats do or how he doesn't understand the internet or bleeding Brexit.' Dates
Saturday February 1
SOUTHEND: The peculiar, low-key, wistful and poetic stand-up Rob Auton begins a tour of his latest work, The Time Show, in Essex. Dates
Published: 26 Jan 2020
Recent News
What do you think?