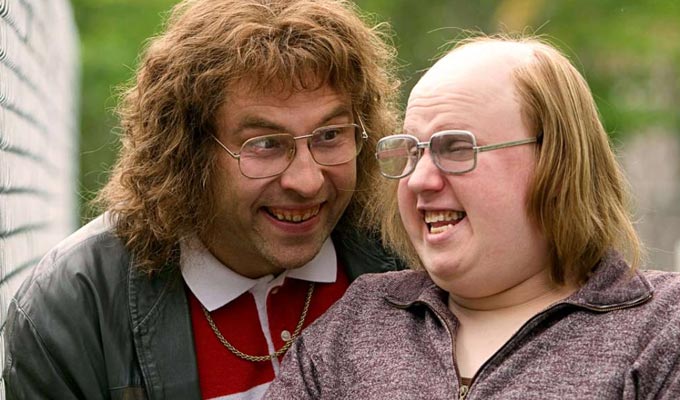 Little Britain set for a TV comeback
More Little Britain is on the way – 12 years after the last TV series.
David Walliams says he is back working with Matt Lucas following the one-off Brexit-themed Radio 4 episode that aired in October.
He told The Sun: 'I would say there will definitely be some more Little Britain coming. I can't say when exactly but at the right time and place. It was fun coming back for radio because that's where we started.
'We had to put it together quite quickly as it was about Brexit. Plus no one expected us to come back on the radio. You would have expected Comic Relief or a big live tour. The reaction was great, which was encouraging.'
The newspaper said the comeback would be on TV.
October's radio special was the first time Walliams and Lucas had worked together since the airport-set comedy Come Fly With Me in 2010.
Walliams said that he and Lucas had been inundated with offers adding they were now deciding what path to take 'whether it is revisiting something we've already done or working on something brand new or doing both those things.'
With characters including 'rubbish' transvestites, Thai brides and Walliams blacking up in a fat suit to play health spa customer Desiree, the pair may have to make significant changes to make the show palatable for modern audiences.
Walliams said: 'You'd definitely do it differently because it's a different time. There are all kinds of tolerances that change.'
Lucas has also previously said that Little Britain had a crueller comic streak than his current sensibilities.
Little Britain started as a radio show in 2000 before transferring to TV in 2003, running for three series until 2008.

Published: 22 Jan 2020
What do you think?