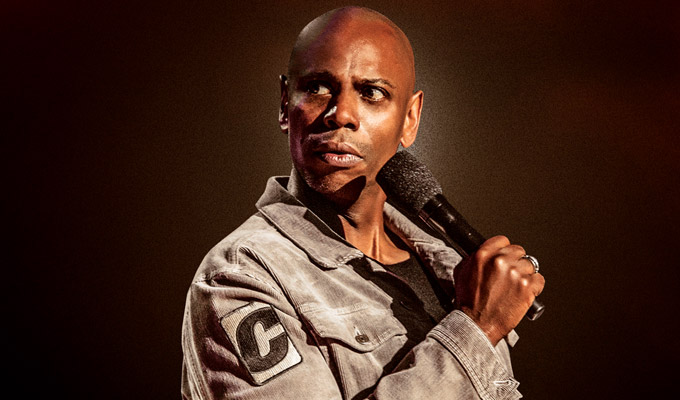 London dates for Dave Chappelle
Dave Chappelle has announced an intimate week-long run at the Leicester Square Theatre in London.
The acclaimed US stand-up will be at the venue for five nights from February 9 to 13; at 8pm on the first two nights then at 9pm.
Following his 2019 Netflix special Sticks & Stones, Chappelle promises a new hour of material at the subterranean venue, which has a capacity of 400.
Chappelle typically has a strict no-mobile-phone policy at his shows, with audiences usually having to place their devices into secure pouches – or face ejection.
His dates come after Stewart Lee finishes his residency in the venue, so avoiding the 2018 incident when the American falsely accused Lee of overrunning to explain his own late appearance on stage – an incident the Brit discusses in his current Snowflake/Tornado show as well as in this Guardian article.
Tickets go on general sale at 10am on Friday, although the price has not yet been revealed. But in 2018 he charged £60, which was further inflated by £7.40 in ticket agency fees.
Get them here.
Published: 21 Jan 2020
What do you think?