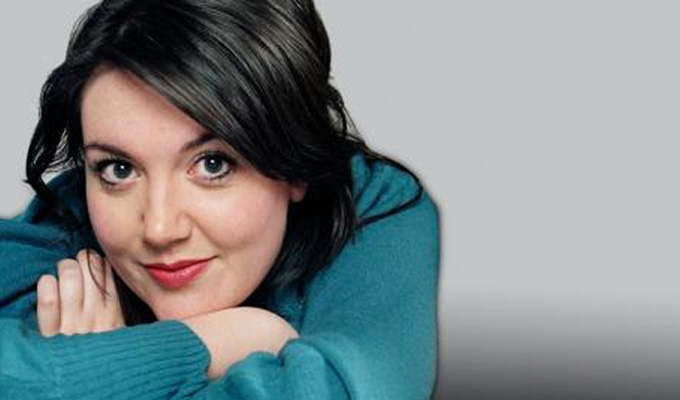 Katy Wix writes her memoirs
Comedy actor Katy Wix is writing a 'shocking, raw and darkly funny' memoir.
Publishers Headliner say that Delicacy, which will be released in July, is a 'different kind of memoir from an astonishing new voice'.
The book comprises 13 snapshots from her life, ranging from short chapters to more meditative pieces, each of which starts with a memory of cake.
They include the madeira cake from her group therapy sessions, a 'missing cake' from a lost holiday, and the Bara brith traditional Welsh bread she ate in hospital after a life-altering car crash.
Wix has not spoken much about the accident, but in 2018 she told Richard Herring on his Leicester Square Theatre Podcast how she nearly died in the accident.
She said: 'It was about nine years ago. It was quite serious, My dad was driving - the safety belt broke all the bones it came into contact with, but it saved my life, I suppose. The airbag went off too late… I remember that.'
Wix did not explain much more, saying: 'It's too grim if I go into detail' – but she did add that she performed her first Edinburgh show with her sometime comedy partner Anna Crilly soon afterwards, as she was 'just coming off codeine'.
Adding that 'I was lucky to be OK', Wix joked that her near-death experience meant: 'I should wake up with a renewed optimism every day – but I don't'.
Wix's subsequent CV includes Daisy in six series of Not Going Out, Gemma in Agatha Raisin, Mary in Ghosts, Carole in Stath Lets Flats, Fergie in The Windsors and as herself in Taskmaster.
In the blurb for Delicacy, Headline say: 'Shocking, raw, darkly funny and deeply humane, Katy Wix's exploration of trauma, grief, addiction, love, loss, memory and hope is truly unforgettable.'
The book is available for advance order here, priced £16.99 in hardback or £7.99 on Kindle.
Published: 21 Jan 2020
What do you think?