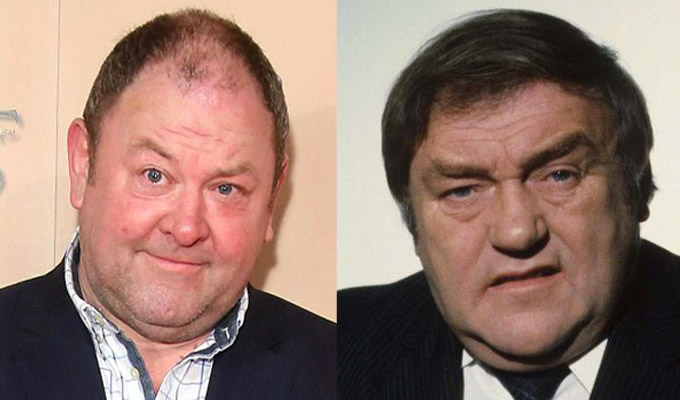 Steve Pemberton writes a film about Les Dawson
Inside No 9's Steve Pemberton has written a film about Les Dawson.
Les Miserable, a short for Sky's next Urban Myths season, revolves around the time the comedian spent as a pianist in a Parisian brothel and his relationship with a prostitute there.
Mark Addy will play Dawson in his later years, looking back on his early life, while his Game of Thrones co-star John Bradley portrays the comic in his early twenties, before he became famous.
Pam Ferris and Twenty Twelve's Samuel Barnett co-star, with Ivorian actor Djinda Kane playing the 'negress' prostitute Dawson had a fling with, Chortle can reveal.
Throughout his life, Manchester-born Dawson claimed to have travelled to Paris to become an author, but fell on hard times and took a job as a brothel pianist, playing only the Charlie Chaplin composition Limelight.
He spoke of surviving for months on 'dry bread and wine so cheap, it was probably fermented for a shilling a gallon' and of growing an 'existentialist' beard.
However, although he did travel to Paris in 1953 with two friends, he only stayed for 10 days. Alongside museum and exhibition visits, his diaries attest to 'hot music', 'lovely prostitute', 'lovely whore' and his dwindling finances as the trio 'gorge[d] ourselves on steak and wine'.
He wrote of an intoxicating affair with 'Emerald' and a night spent 'play[ing] the piano in a nightclub again mauling the negress'.
His biographer Louis Barfe has speculated that from this kernel of truth, and his veneration of W.C. Fields, who worked as a bordello pianist, Dawson fashioned a myth about his musicianship.
His daughter, Charlotte, told the Daily Express: 'It's amazing that they're recognising my dad not just for his comedic talents. I love Mark Addy and he looks so much like my dad, it's uncanny.'
Pemberton, below, who played a northern comic reminiscing about his double-act in the Inside No 9 episode Bernie Clifton's Dressing Room, has called Dawson 'very funny, [he] just had that quality that you wanted to laugh as soon as you saw him and he was very funny doing something like Blankety Blank, where he would take the piss out of it and not take it seriously at all.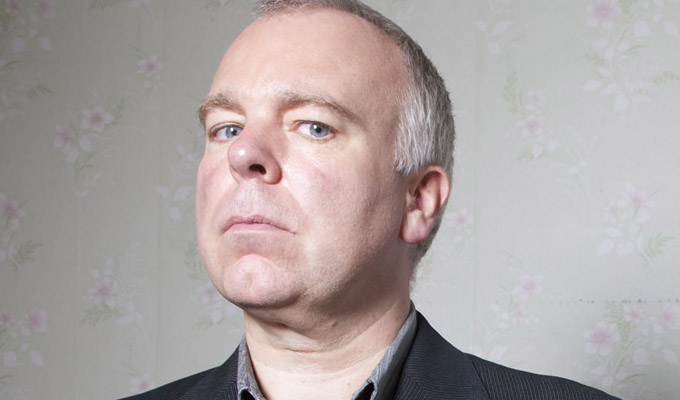 'You didn't think of him necessarily as an actor… but he [was] very underused as an actor, so the Cissie and Ada scenes are brilliant,' he told the BFI Southbank in 2018 as part of an audience with The League of Gentlemen.
Dawson produced two volumes of autobiography, 1986's A Clown Too Many and No Tears For The Clown, published a year before his death of a heart attack in 1993.
Shot in London in November, Les Miserable is directed by the League's Steve Bendelack and produced for the Red Production Company by Jemma Rodgers, who previously made the Hattie Jacques biopic Hattie.
Last month, Chortle revealed that Sue Perkins has written and directed an Urban Myth for the upcoming fourth season on Sky Arts, about a controversial kiss between Joan Rivers and Barbra Streisand.
Other films in the series include In Bed With Tracey Emin, starring Morgana Robinson as the artist, and Handel & Hendrix, about the 18th-century composer and 20th-century guitar legend, featuring Jonny Sweet and The Thin Blue Line's David Haig.
Before his death, Dawson wrote an unpublished story of love and mystery, An Echo of Shadows, under the pen-name Maria Brett-Cooper, which his daughter hopes to dramatise.
'We are currently making two plays from scripts that dad wrote,' she told the Express. 'One is a comedy set in a joke shop and I'm planning to play the shop owner. I love comedy acting. I feel it's my forte.'
Here's a clip of her father at the piano:
- by Jay Richardson
Published: 10 Jan 2020
What do you think?