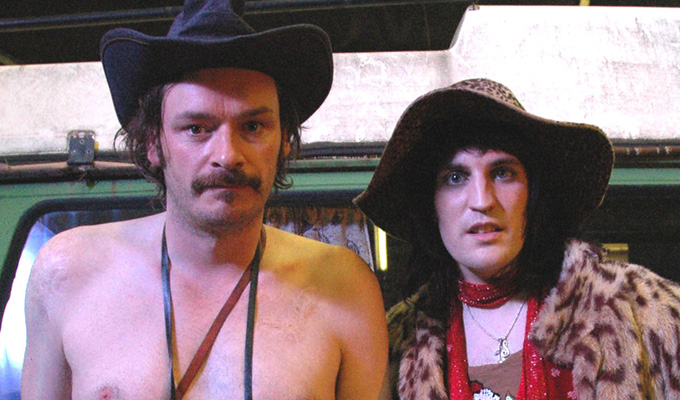 Noel Fielding teases a Boosh comeback
Noel Fielding has teased a possible return of The Mighty Boosh.
The comic yesterday posted a throwback picture of himself and co-creator Julian Barratt on Facebook.
And he captioned the image: 'There really wasn't enough Boosh this decade! let's try and rectify that in the next one ;) x'
Fans were quick to seize on the post, which has racked up more than 130,000 likes. Even Fearne Cotton, wrote: 'Yaaaas.'
The BBC Three series ran from 2004 to 2007, having first been a live show and then a radio comedy.
They last toured in 2009, but the pair have always kept the possibility of a return alive, including frequent talk of a possible movie.
In 2017, Barrett told the Radio Times: 'There is a film that should be done, a sort of Yellow Submarine, fantastical kind of journey.
'We would probably start by touring it a bit and doing some live stuff again, because that's how we started. Finding a way to start it again and get working together.'
They reunited last year to promote Record Store Day, and the release of their radio show on vinyl.
Published: 3 Jan 2020
What do you think?