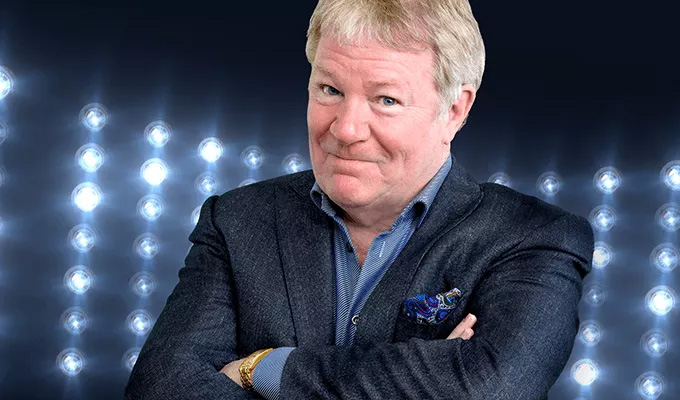 Jim Davidson quits running his charity
Jim Davidson has stepped down as chief executive of Care After Combat, the charity helping veterans which he helped set up in 2014.
The comic said he would continue to raise money for its work, and said the job had given him 'pride and satisfaction'.
However, his role has not been without controversy. In 2016, the Sunday Times revealed that the comic was paid £43,000 a year from charity coffers.
And more recently it has come to the attention of watchdogs over political bias for promoting Tory policies and MPs.
In December 2018, the Charity Commission expressed concerns about its social media activity, but as recently as last month it retweeted a picture of a Tory candidate on the campaign trail.
That post, reported in the new edition of Private Eye, has now been deleted. But others remain from October, including the retweet of former MP Nicholas Soames's comment: 'Give him credit where it's due @BorisJohnson domestic agenda is brilliant One Nation Toryism'; one from Home Secretary Priti Patel saying, 'Today in Manchester the Conservative Party took back its rightful place as the Party of Law and Order in Britain'; and another describing Extinction Rebellion protestors as 'lizards'
A statement on the charity's website says it is politically independent, stating: 'Care after Combat recognises and acts in accordance with Charity Commission guidelines and has no allegiance or alignment with any political party. We are neutral and impartial. We do however support all parties across the board in their recognition and valuing of Veterans and HM Armed Forces. We wish them all the best of luck in the forthcoming election.'
Announcing that he was stepping down earlier this month, Davidson said: 'The role was certainly challenging and worth every sleepless night.
'I look back at how we started and where we are now and it is a credit to my team that we have delivered such a product and changed so many lives…as well as our own.'
He will not be severing links with the charity and will be joining the board of trustees as well as continuing to raise money for its work helping veterans with mental health and drug and alcohol issues.
Commander Stephen Anderson, Care After Combat's chairman said: 'His work here is not done… Jim is Care After Combat, and he will be with us for a long time to come, albeit in a different role at an exciting and challenging time.
'He will… concentrate his efforts on fundraising, events, and corporate partnerships, all of which he is a master in.'
Published: 11 Dec 2019
What do you think?