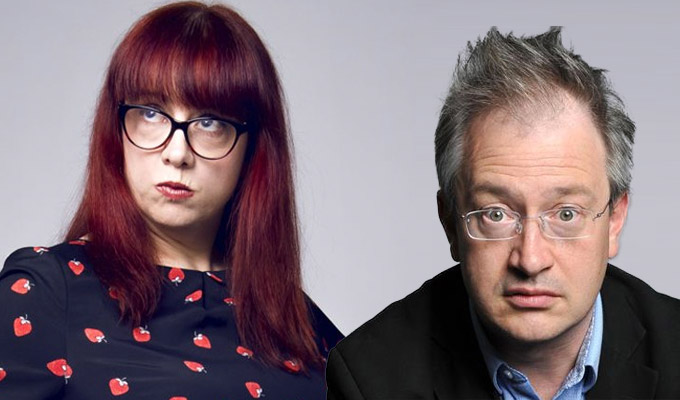 Panel show pilots for Barnes & Ince
Angela Barnes and Robin Ince are piloting two audio panel shows next week.
In Changing The Past, Barnes asks three comedian guests about the big 'what if's of history, such as: what if Kennedy hadn't been shot? Or what if India had won independence in 1930?
Overseen by a qualified historian, the show then predicts how the world would have changed if things had been different.
In Our Life Story, Ince mines celebrity autobiographies for anecdotes, so he can challenge a panel of guests to tell him something better.
Over the course of the evening, they will collectively compile the ultimate celebrity autobiography, using only real stories that have happened to them.
No broadcaster has yet been announced for the shows, which are both being taped at Up The Creek in Greenwich, South London, on Monday. Tickets, priced £5, are available here.
Published: 10 Dec 2019
What do you think?