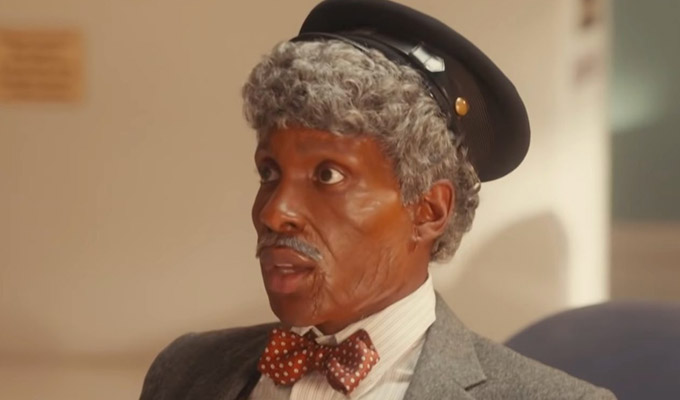 See some future stars in Astronomy Club
The week's comedy on demand.
Astronomy Club: The Sketch Show
Only this week was the Fast Show's Charlie Higson bemoaning the lack of sketch shows on TV. But there is one place where they are making a comeback, Netflix.
Just released is this new six-part series from a troupe who built up their reputation on the live scene, vai the Upright Citizen's Brigade theatre in New York. It mixes the smart with the absurd to great effect, while keeping their finger on the pulse of the cultural zeitgeist, especially with regards to black representation. Watch on Netflix.
(And if you are a sketch aficionado and Netflix subscriber, I Think You Should Leave With Tim Robinson is also a worthy watch.)
A Very Scandi Scandal
Just arrived on All4, this award-winning Swedish comedy-thriller about two sixtysomething women living normal middle-class lives in the Swedish town of Kalmar. But when they both realize that their futures are looking anything but bright, they decide to do something drastic – rob a bank. Watch here
The Back Seat
Ab Fab star Helen Lederer and actress and writer Elizabeth Healey host a new festive podcast for Jack Radio, a magazine-style show with what's on features about what's on at the movies, film and theatre and holiday season preparation. Listen here
Tiffany Haddish: Black Mitzvah
Tiffany Haddish recently found out she was Jewish - a revelation she celebrates in this lively special studded with singing, dancing and what Netflix call 'raunchy reflections on her long road to womanhood'. It's presented as a belated bat mitzvah/40th birthday as the Girls Trip star looks at the person she's become with her trademark honesty. Watch on Netflix.
Published: 7 Dec 2019
What do you think?