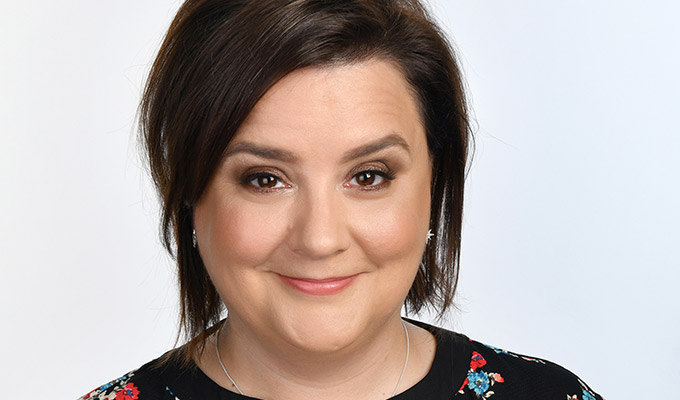 Susan Calman's guide to happiness
The week's best comedy on TV and radio.
Monday November 18
DAVE GORMAN: TERMS AND CONDITIONS APPLY:: Katherine Ryan, Darren Harriott and Jessica Fostekew are this week's guests. Dave, 10pm
Tuesday November 19
TELLING TALES: Katy Brand: The comedian shares her love for Dirty Dancing, a movie she is so obsessed with that she's just written a book about it, I Carried A Watermelon. This programme also delves into Brand's work, from the sketches and parodies of pop culture in Katy Brand's Big Ass Show, to her more personal stand-up. Radio 4 Extra, 11am
LIVE AT THE APOLLO: Tonight Guz Khan introduces Kiri Pritchard-McLean and Rhys James. BBC Two, 10pm
GREG DAVIES: LOOKING FOR KES: The comedian– and former English teacher – offers a tribute to Barry Hines' classic novel A Kestrel For A Knave, the story of Billy Casper training a kestrel as an escape from his troubled home and school life. Davies travels to Barnsley to find out what today's schoolkids make of the world depicted in the book, meets Barry Hines' brother Richard, who himself trained kestrels as a boy, and pays his own tribute to the book's memorable football match. BBC Four, 9pm
Wednesday November 20
RICK AND MORTY: Originally scheduled for January, but bought forward in response to fan outrage that they would have to wait so long, the fourth series of the acclaimed animation about a drunken scientist and his easily influenced grandson hits the UK. In the first episode, Rick takes Morty to a planet where there are mysterious crystals that can show whoever possesses them all the possible ways in which they could die, depending on the choices they make in life E4, 10pm
SUSAN CALMAN MAKES ME HAPPY: The comic's new Radio 4 series explores the things in life she's belatedly found bring her joy after living with anxiety for so long. And this week presents a love letter to television. Radio 4, 6.30pm
THE BEST PAIR OF LEGS IN THE BUSINESS: It's not a great film, but this 1968 is certainly an oddity. Reg Varney of On The Buses fame plays Sherry, a washed-up comedian and drag queen who ends up working at a seedy dance hall in a caravan park. Talking Pictures TV, 10.05pm
Friday November 22
THE STATE OF IT: Burnistoun star Robert Florence hosts this Scotland-focussed satirical show, with episode one focussing on technology. The show also features Stuart McPherson, Susan Riddell, Nathan Byrne, Joe Hullait, Rachel Jackson, Laura Lovemore and Bigg Taj. BBC Scotland, 10.30pm
Published: 17 Nov 2019
Recent News
What do you think?