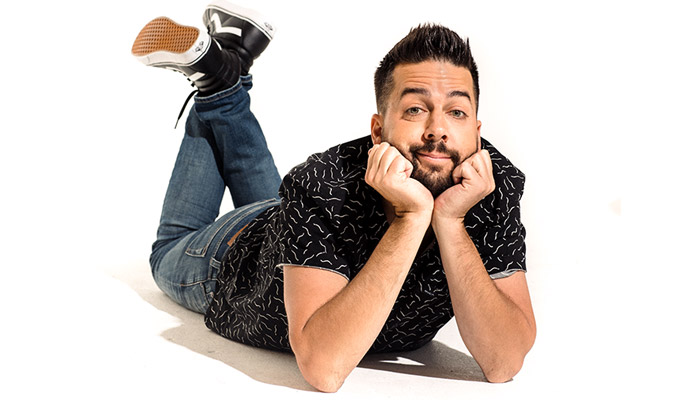 Netflix pulls Christian stand-up's special amid sexual misconduct storm
Netflix has put a stand-up special from Christian comedian John Crist on hold amid multiple complaints of sexual misconduct.
The decision comes after the website Charisma News reported a string of allegations against the American comic, whose religious-based material has amassed more than 2million Facebook followers. His website boasts that his videos have been viewed more than 1 billion times.
Crist is said to have used his celebrity to initiate inappropriate sexual conduct, had sexual relationships with married women and offered show tickets in exchange for sexual favours.
Separately, another woman took to Twitter to say that he had sent her unsolicited videos of him masturbating. She first made the allegations in 2017 but did not name him at the time.
Following the reports, Crist cancelled tour dates and admitted he 'sinned against God, against women, and the people who I love the most'.
In a statement, he said: 'Over the past number of years, various women have accused me of behaviour that has been hurtful to them.
'While I am not guilty of everything I've been accused of, I confess to being guilty of this — I have treated relationships with women far too casually, in some cases even recklessly.
'My behaviour has been destructive and sinful. I've sinned against God, against women, and the people who I love the most.
'I have violated my own Christian beliefs, convictions and values, and have hurt many people in the process.
'I am sorry for the hurt and pain I have caused these women and will continue to seek their forgiveness. I have also hurt the name of Jesus and have sought His forgiveness.'
Crist's first Netflix special, entitled I Ain't Prayin' For That, had been due out at the end of the month, to coincide with Thanksgiving.
A book planned for March, entitled Untag Me: The Subtle Art of Appearing Better Than You Really Are,has also been put on hold according to publisher WaterBrook.
Charisma News said that none of Crist's behaviour was criminal, but decided to publish their substantial report after spending months gathering evidence as his morals were incompatible with his public persona.
Published: 8 Nov 2019
What do you think?