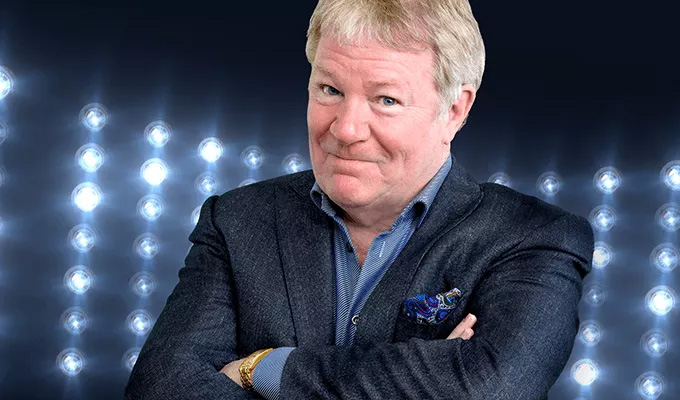 Fans' fury as Jim Davidson gig pulled with minutes to spare
Jim Davidson fans have been left fuming after a gig was pulled with less than an hour to go.
The comic was due on stage at Southport's Theatre at the Waterfront at 7.30pm on Sunday night. But at 6.38pm Southport Theatre announced on its Facebook page the gig was not going ahead.
'Due to unforeseen circumstances Jim Davidson will not be performing tonight in the Floral Hall Ballroom,' the post read. 'Full refunds will be given. We are sincerely sorry for the show not going ahead and will be in touch to commence refunds tomorrow morning.'
According to some reports, theatre staff refused to let Davidson into the building; while one fan claimed the comic angrily declined to perform after being put in a smaller room than he was originally booked for.
However, neither the venue nor Davidson's representatives have responded to a request for comment.
The theatre has said online that the cancellation was 'completely out of our control'
Fans took to Twitter to complain that they had forked out for travel and hotels, with some calling Davidsopn a 'disgrace' for not performing.
The comic has been critical of many venues on his tour for what he sees as failures to properly promote his shows, or provide good enough sound tech.
Earlier this year he threatened to axe a gig in Dundee, after seeing no posters in the foyer; and in 2017 he cancelled a gig in Exeter 30 minutes before the start, after an argument over the sound system.
Published: 22 Oct 2019
What do you think?