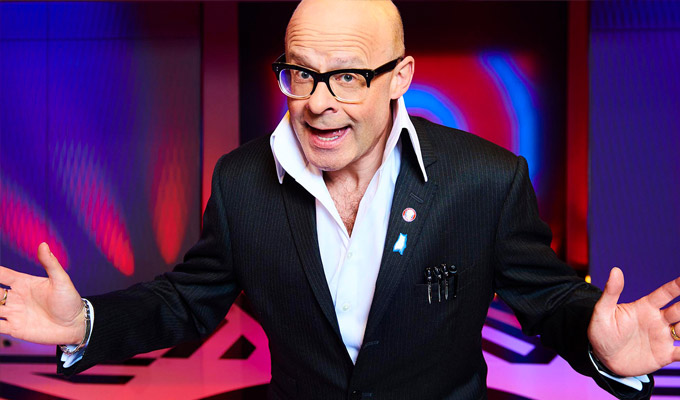 Harry Hill returns... with the best of the comedy circuit
The week's best comedy on TV and radio.
Sunday October 20
TOM ALLEN ABSOLUTELY LIVE: The comic's stand-up special, recorded at the London Palladium. Channel 4, 10pm
OLGA KOCH - FIGHT: This week's Radio 4 stand-up special comes from Russian comic Olga Koch, who takes the audience behind the Iron Curtain. It starts in 2014, when her father, who was well-connected in the Communist era, was stopped by authorities on the Russian border. Radio 4. 7.15pm
Monday October 21
DAVE GORMAN - TERMS AND CONDITIONS APPLY: A new panel show based on Gorman's trademark PowerPoint-deploying comedy about the non-stop glut of information that surrounds us. Episode one's guests are Richard Osman, Phil Wang and Sara Barron. Dave, 10pm.
TRAVEL MAN: Richard Ayoade returns for a ninth series, starting in Dubrovnik with Stephen Merchant. Channel 4, 8.30pm
Wednesday October 23
COMEDIANS GIVING LECTURES: Massive Dad (Tessa Coates, Stevie Martin and Liz Kingsman) talk on 'Can we create new senses for humans?', Russell Kane asks 'Was Shakespeare an Essex man?' and Phil Wang offers 'A pro wrestler's guide to confidence'. Dave, 10pm
DALISO CHAPONDA - CITIZEN OF NOWHERE: Malawi's most famous comedian Daliso Chaponda returns for a second series investigation the rocky history of the relationship between the UK and Africa. Radio 4. 6.30pm
Thursday October 24
THERE'S SOMETHING ABOUT MOVIES: The third TV appearance for Phil Wang this week as he joins Jonathan Ross, Florence Pugh, Michael Sheen, Jennifer Saunders and host Alan Carr. Sky One, 9pm
Friday October 25
THE LAST LEG: Adam Hills, Josh Widdicombe and Alex Brooker are back for an 18th series with a Stand Up To Cancer Special. Channel 4. 10pm
HARRY HILL'S CLUBNITE: A new late-night series which promises a mix of 'sketches, games, music and madness'. And most notably a collection of top-drawer comic talent each week, kicking off with Bridget Christie, Spencer Jones, Rosie Jones, sketch duo Egg (Anna Leong Brophy and Emily Lloyd-Saini) and Colin Hoult as Anna Mann. Channel 4. 11.05pm
THE NOW SHOW: Steve Punt and Hugh Dennis return for a 55th series. They're joined by Ivo Graham, Sophie Duker and Karen Bartke. Radio 4. 6.30pm
Published: 20 Oct 2019
What do you think?