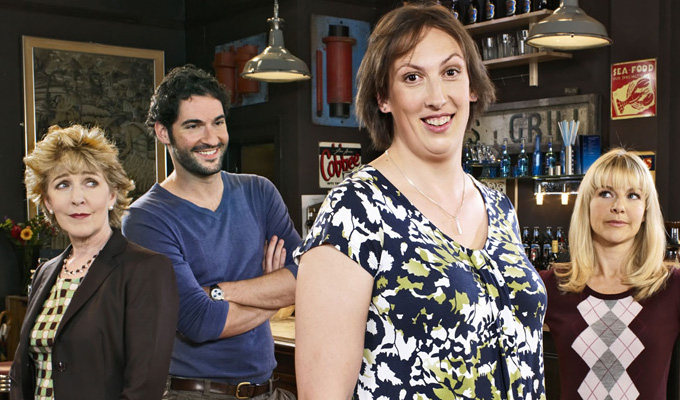 Miranda celebration to be taped at the London Palladium
The BBC has revealed more details about the one-off Miranda special to mark ten years since the sitcom aired.
Entitled My Such Fun Celebration, the BBC One show – first revealed in July – will involved the cast reuniting on stage at the London Palladium.
Miranda Hart said: 'What happened with my sitcom and comedy alter-ego over the last ten years has been unexpected to say the least, so it's very moving for me to have the chance to celebrate and thank my cast and the fans from The Palladium stage. We are hoping to put together a what-I-call "such fun" hour of television for them all.'
The BBC says viewers can expect 'not only some poignant reflections and behind the scenes titbits but much silliness, dancing and enforced galloping'
Charlotte Moore, director of BBC Content, said called Miranda 'one of the great British sitcoms', while executive producer Will Macdonald said: 'Like Miranda, we're falling over ourselves with excitement to help put together a fabulously deserved celebration of the utter joy she and the show has brought millions of people.'
Twenty episodes, including three specials, aired between 2009 and 2013 and co-starred Tom Ellis, Sarah Hadland, Patricia Hodge, Sally Phillips and James Holmes
Miranda: My Such Fun Celebration is expected to air on BBC One around Christmas.
Free tickets for the recording are available here.
Production credits
Produced by: NBCUniversal International Studios' Monkey Kingdom
Commissioned by: Charlotte Moore, director of BBC Content and Kate Phillips, controller of entertainment commissioning
Executive producers: Will Macdonald, David Granger and Andy Charles Smith
Commissioning Editor: Rachel Ashdown
Published: 17 Oct 2019
Recent News
What do you think?