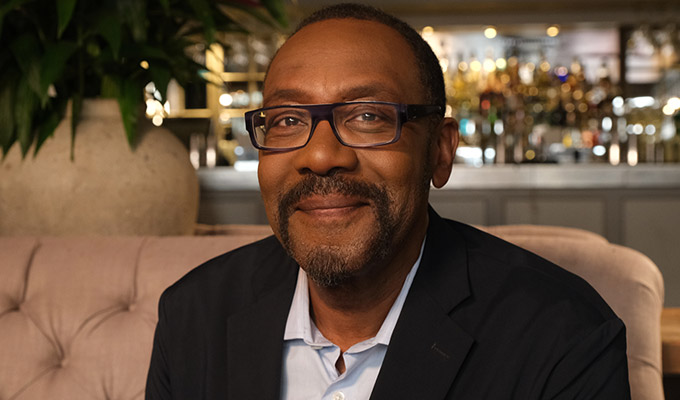 Lenny Henry looks at race in comedy
The week's best comedy on radio and TV.
Sunday October 13
SOFIE HAGEN: HOW TO LOVE YOUR FAT: In this week's Radio 4 stand-up special, the London-based Danish comic examines society's relationship with fat people and outlines an impassioned body-positive agenda. Radio 4, 7.15pm
Tuesday October 15
LENNY HENRY'S RACE THROUGH COMEDY: In this new series, stripped on Gold across the next three nights, Sir Lenny looks at how people of colour have been served by comedy over the decades. Each episode focusses on a particular area: sitcom tonight, stand-up tomorrow and sketch comedy on Thursday. Contributors over the series include Meera Syal, Paul Whitehouse, Gina Yashere, Stephen K Amos, Javone Prince and Richard Curtis. Gold, 9pm
Wednesday October 16
IN THE LONG RUN: Idris Elba's semi-autobiographical comedy, set in 1980s East London, returns for its second series. We pick up with Walter (Elba) as an elected union representative at the factory forced to tackle a very slippery negotiation. All the episodes will be available on demand via Now TV once this opener has aired. Sky 10pm
COMEDY LEGENDS: Barry Cryer returns to pay tribute to another set of comedy icons he has worked with over his years in the business. In the opening episode, he reviews The Marx Brothers. Cryer encountered Groucho Marx late in his the American's career when the icon was a guest on a TV programme being recorded at the same studio as the Des O'Connor Show which the Yorkshire funnyman was working on. Sky Arts, 9pm
COMEDIANS GIVING LECTURES: Desiree Burch looks at 'where joy hides and how to find it', Lost Voice Guy considers '10 ways to have better conversations' and Chris Ramsey describes 'how a male contraceptive pill could work' Dave, 10pm
Published: 13 Oct 2019
What do you think?